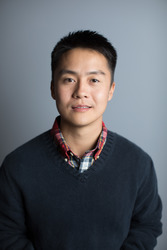 Emmett Ferguson

Burbank, California
Life Coach, Leadership Coach, Business Coach
I help people launch potential by overcoming obstacles and having those moments that spark new ideas, actions, or creativity. This can help you grow professionally and personally.
About Me
I studied and applied many of the personal development techniques proposed by Napoleon Hill, Tony Robbins, W. Clement Stone, and many more. I have an MBA, and I have had training from organizations such as:
American Life Coach Academy (ICF Accredited)
Global NLP Training, Social and Emotional Intelligence Coach Training (INEMLA)
Achology (European Based)
and I ongoing training from Robbins Madanes.
The way to achieve those major goals you set in life.
You are hard and smart working, ambitious, and motivated to create success in your life. But something is holding you back. Sometimes you can't quite figure out what that is, and you keep pushing forward.
But...
- When you can't tell your boss and coworkers your ambitions.
- When your family might not understand the big goals you set for yourself...
- When you have mentors, but you value their limited time and can't go to them every time....
- When you already searched all across the internet for the tips, ideas, and philosophies, and you've tested them out, and you have paid consultants giving you actions, but the results still feel slow..........
The people on the cover of Forbes and other major business magazines realize the value of having the very best team of people around them. Maybe you are a solopreneur, freelancer, or small business owner, and have great people but still, something is not working.
It is time to consider a professional, personal coach. And they are for more than just sports or the ultra wealthy.
People work with coaches for all sorts of reasons including:
- To achieve maximum performance.
- To get over personal or professional plateaus.
- To recognize the amazing opportunities around them (that they are missing).
- To have a trustworthy person with which to evaluate their ideas confidentially.
If you want to expand your experiences, launch the potential within you, and achieve even your most challenging goals, let's chat!
Reviews
Emmett doesn't have any reviews yet.