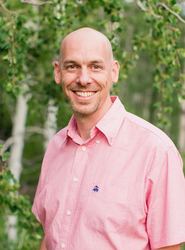 Eric Baldwin

Tanjungpinang, Kepulauan Riau
Leadership Coach, Business Coach, Executive Coach
Have you fully transitioned from "specialist" to "leader"? Wondering if you will be able to sustain growth in the second half of your career?
About Me
Many well-meaning leaders doubt they have what it takes to influence and drive change through their organization.
Although armed with years of accomplishments and positional authority, they often have not successfully transitioned from relying on technical skills to leveraging leadership strengths. This could show up as a lack of influence or the inability to effectively navigate conflict.
In the second half of their career, there is a growing sense that their leadership impact is not matching up to their senior title. These are critical moments where coaching will make the biggest difference.
Eric Baldwin helps highly competent executives to succeed as leaders so they achieve long term success in their careers. Eric is a management consultant and leadership coach who specializes in executive performance - "Helping people progress from doing to leading."
Eric helps competent executives to succeed in their leadership roles by:
1) Assessing and bridging emotional intelligence gaps
2) Coaching through strategies for effective communication
3) Leveraging the leader's existing strengths to develop their own unique style of executive presence.
Eric uses coaching sessions to intentionally focus on both the theoretical and the practical, allowing leaders to escape eventual stagnation, and go on to achieve meaningful and fulfilling careers.
Eric is a Managing Partner at BME Services and Co-Founder of Telunas Resorts. He has been consulting and coaching multi-national clients in Asia for almost fifteen years.
Eric also holds a Masters degree in Intercultural Communication and is a certified coach, speaker and facilitator for the John Maxwell Team. He is a coach at heart and loves to encourage people to reach their full potential. He is fluent in English and Indonesian.
Reviews
Eric doesn't have any reviews yet.