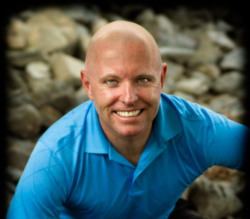 Eric Miller

Tucson, Arizona
Leadership Coach, Executive Coach, Business Coach
CBPRC, NLP
Uncover your WHAT> WHY> HOW> NOW!! My clients know their leadership purpose & boldly express it. Are you ready to be a purpose-driven leader that has internal & external raving fans of your brand?
Details

Tucson, Arizona 85752
Send Message
Hourly Rate: $230 to $350 US Dollars
Gender: Male
About Me
I am constantly evolving and expanding my awareness. I am an extremely driven servant leader that brings an uncommon degree of integrity in helping others achieve their goals. My entrepreneurial background is robust so that means that I bring incredible value in helping leaders and executives boldly express their purpose.
​I want to help uncover your truth so you can gain the clarity in knowing exactly what passionately fulfills you. When you have a clear understanding of your purpose, we will develop an action map that will be your guide in boldly express your purpose.
How can I help you achieve your goals?
Reviews
15 reviews (5.0)
Eric Miller is THE executive coach for me and I think he can be for you. For the past 20+ years, Ive been a successful nonprofit executive leading and managing organizations, developing and implementing strategic plans, collaborating with boards of directors and other colleagues, and raising needed funds. Recently, I encountered new and stressful on-the-job challenges; it was abundantly clear I needed help understanding, addressing, and transcending these issues. Eric Miller is the solution. His executive coaching particularly his Recalibrate program is what I need and want: supportive, state-of-the-art, revitalizing, thought-provoking, and informative. Eric offers strategic, structured exercises tailored for me and combines regular check-ins. With his coaching, I am developing a new outlook, useful tools, and a vision for my professional future. Needless to say, I wholeheartedly recommend Eric Miller as a coach.

Dave E
I have been working with Eric Miller for sessions in his Recalibrate program. Its been very helpful on several levels to me and provided a framework to move forward. The structured approach is useful to me as I move forward to my next career chapter. For example, there are several useful exercises I have completed that helped me focus on my next steps. I recommend Eric Miller as a coach. Kurt W., Oro Valley Arizona

Kurt W.
I live in a rural community so access to professional coaching is limited to internet access. I had sought individual counseling several times, but therapists could not help me get to where I wanted to be. I had some big decisions to make and was torn. I needed to discuss some difficult topics with someone close to me. My goal from a coach was to find peace and calm in order to communicate effectively with this person. Working with Eric Miller, I got so much more! He taught me how to respond rather than react; how to develop tools to put myself in a positive position; how to identify what I truly want and need in this life; how to set and accomplish my goals. And so much more I dont have room to list it all. Time spent with Eric Miller is the best investment in yourself that you will ever make and you are worth it!

Fran Brown
Eric Miller is a fantastic leadership coach who quickly helped identify areas of improvement and action steps I could take in my business. Since working with Eric, I have seen a dramatic increase in my confidence as a leader and entrepreneur, which has resulted in an increase in sales and streamlining of my business and processes. I cannot recommend him highly enough for leadership and business coaching!

Jen H
"I spent several months working with Eric Miller. My main goal was to change the way I dealt with relationships personally and with my clients. The coaching process removed the feeling of having to be hyper vigilant. No longer obsessively thinking about experiences that made me feel bad about myself. I can become the observer and not take what is being said personally. Able to respond to people without defending my position and making them wrong. Being able to not respond to people from an old emotion. Over all this process has made me less stressed and gave me the power and freedom to pursue what is really important in my life. Eric has set up the process in such a way that it is a complete package to give amazing results."

Karen W. Tucson, AZ. Aesthetician
"I was 28 years old project manager for an IT company and I really hated my boss. I didn't like the way that he managed me, and what really put me on edge was the tone of his voice. It sounded like nails on a chalk board. I was about ready to quit when I was referred to Eric Miller. It was almost like magic, but in a matter of weeks his tone no longer bothered me. I now see him much differently and I now love my job. My boss is a great coach and is helping me advance in my career."

Sara G. Project Manager, Madison, WI.
" I was 36 years old fat frustrated man when I met Eric. I was going to the gym 5 days a week. I had tried a plethora of diet programs and was still 40 pounds over weight. I am the CFO of a large company in Portland. I have my share of stress, but I didn't realize that I was literally carrying it around on my body. It took about 3 1/2 months to get the weight off, but I did it. I know it was Eric and his program that did it. Besides the weight loss I found that I was better able manage stress."

Steve K. Chief Financial Officer, Portland OR.
" I have had some kind of business since I was 12 years old. I am an entrepreneur in every sense of the word. My problem used to be that I would only use my gut and not get all the facts before pulling the trigger on a new endeavor. I would strike out more times than hit the ball. After working with Eric my outlook changed and I now ask more questions to get better facts and I am now making better decisions. What a huge difference this has made in my success."

James P. Serial Entrepreneur, Las Vegas, NV.
" I have never liked working for someone else but have found myself in the role of an employee for most of my career. The proverbial straw that broke the camel's back was with my last boss. This person had less experience than me, was younger than me, and didn't work as hard as me, but got all of the credit for my hard work. Eric came along at the right time. Through his process I was able to change my attitude. Today, I have a new career with my very own insurance agency and love life. I can't imagine having to work for another putz ever again."

Michael, Insurance Agent/Entrepreneur, Denver, CO.
"I have been in sales management for 3 years. I seem to pick larger companies, which brings a larger number of people to answer too. Since I was a little girl, I've had a hard time with saying "no." I tried my best to make all the bosses happy to my detriment. I walked out of the last job before working with Eric, because I felt that they were taking advantage of me. Since completing his program, I now set boundaries and don't feel taken advantage of any longer. I have been at my new job for 8 months and it's going great. I love my life."

Colleen, Sales Manager, Wichita,KS.
"I have always loved my job of being a math teacher. Despite having 3 master's degrees I still didn't feel like I had enough education. I have had several failed relationships. After working with Eric, I uncovered where my problems with men originated and why I never felt good enough as a teacher. Eric's system helped me to change all of my relationships for the better and I have a lot more confidence in myself. I feel liberated in the realization that I determine my own happiness, and don't demand other to make me happy. I feel so blessed to have found my way in finding peace and happiness."

Melissa S. Math Teacher, Tucson, AZ.
" I have been a corporate attorney for 22 years. My profession has changed dramatically in the last decade. Before I started working with Eric I was not clear as to the direction that I wanted to take my practice. With the increase of two new associates and a new partner we were experiencing growing pains. After completing the program with Eric, I now have a whole new outlook on how I interact with my staff and there has been a dramatic change. We now have a clear business map on how we will grow our business. I would highly recommend Eric Miller."

Travis, Lawyer, Dallas TX
" I have been a practice manager/vice president for an optometrist. With the growth of the company, I was hiring more people than ever before. At the same time, we were experiencing higher than normal turnover. After going through Eric's program, I had some dramatic results. Eric helped me uncover the limiting-self sabotaging behaviors. Today I see my staff in a whole new way. Our turnover is less than ever before, and I seem to be hiring a better caliber of people."

Kate P. Vice President-Optometrist, Minneapolis, MN.
"I grew up in a family business that I ended up working in after college. I felt forced into taking over the company after my uncle retired. I was very unhappy doing something that I had always wanted to run from. Eric helped me to gain the confidence to pursue my passion. I had no idea that I could achieve this level of success in life. I sold the family business and am doing what I've always wanted to do. There was an added benefit that I didn't expect. My family life has never been better, and we are expecting our first child."

Shane T. Web Developer, Phoenix,AZ.
"I was having a financial problem that was preventing me from retiring on my planned date. After only a few sessions, Eric was able to help me uncover the roadblocks that were preventing me from perceiving the situation correctly, so I could solve the financial problems. I am staying on track and will fully retire on the planned date. Problem Solved!"

Randy B. Psychotherapist, Tucson,AZ.
The Smart Way To Find A Coach

1 Describe Your Goals

2 Get Matched

3 Free Consultations
Find My Ideal Coach Now