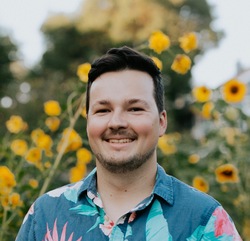 Eric Sargent

Boston, Massachusetts
Life Coach, Career Coach
ACE Trained Coach
I support mission-driven people, to move beyond burn out, make difficult decisions, and to build thriving careers and personal lives.
About Me
I am a coach for people working in mission-driven organizations who want to balance meaningful work with fulfilling personal lives. You might be overwhelmed by the seemingly never-ending stream of work. At times you feel like you are are doing the work of multiple jobs. Sometimes you even lose sleep because you wondering if you did or said the right thing that day. You are always trying to maximize your impact but its starting to take a toll on your health, personal life, and relationships.
There is nothing wrong with you. In fact, you are up to big things. You are on a courageous path of making a difference. There are just new skills to learn to develop more ease into your work and life.
That's where my coaching comes in. Together we will partner to develop skills to reframe your current patterns, move beyond your worries, achieve goals with ease, and make difficult decisions. In our one-on-one sessions, we will look at what matters to you in your life, develop a blueprint to focus your energy, and discover your own unique set of standards for acting in integrity with your values. Through using tools based on human development and the study of neuroscience you will learn to shift from a state of confusion to clearly seeing your next steps and acting upon them. Between sessions, I am available through text and email to provide accountability reminders, celebrations, and answer your questions as they come up.
I have worked with mission-driven organizations for the last decade including Farm and Wilderness, Spark Makerspace, Civic Works, The Baltimore Orchard Project, and Impact Hub. I have participated in more than 250 hours of coaching training through the Academy of Coaching Excellence, an accredited coaching school by the International Coaching Federation. As a coach I don't give advice, rather, I provide a supportive space that guides you to consistently act from your own wisdom. If you see we are a fit feel free to schedule a free discovery call.
Reviews
I entered coaching hoping to gain skills to become more empowered to grow in the various ways that I desire. I have have had plenty of professional success but it has always felt like a struggle against myself to reach it. Eric has helped me "notice" but not judge certain habits and predispositions I bring to my work. By working with Eric, I have been able to become much more attentive to myself and open up new ways to approach various road-blocks I encounter. As a coach, Eric is focused on what you bring to coaching and what you want out of it, rather than prescribing solutions to "issues." I have found this approach to be both empowering and horizon-opening. Eric is a warm and affirming presence and makes it very easy to work with him. I highly recommend working with Eric if you get the chance!

Brian Walter