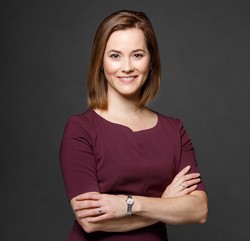 Erika Osterling

Houston, Texas
Career Coach, Leadership Coach, Business Coach
Harvard Business School Career and Development Coach
I coach leaders to create breakthroughs in their businesses, current roles and during career transitions. Biz experience, empathy and candor are my differentiators.
About Me
I founded Steeped Advisory to help leaders create career and business breakthroughs. I work with Directors to C-Suite leaders to build key leadership skills and take charge of their careers (privately or sponsored by their company). I help business owners grow, optimize and transform their businesses.
I follow three intentional steps: Reflection, Focus, and Action. I anchor my engagements on reflection to uncover often overlooked motivators, challenges, or blind spots. This step generates insights to inform the engagement goals and priorities. It all comes together outlining and working through an intentional plan of action to get to your objective.
I draw upon my 20-year career as a senior operator and executive advisor for F500s and best-in-class talent and leadership organizations. As a senior business leader, I often have a personal understanding of my client's situations, from transitioning roles, companies or locations to growing businesses and leading teams.
As an Executive Recruiter, I understand the complex and competitive nature of the search process. I know what clients and recruiters are looking for in a leader and senior executive.
Coaching & Advisory
-Coach, Harvard Business School
-Executive Coach, The Leadership Consortium
-Business Advisor, Collective Brains
Professional Highlights
- Executive Director, Russell Reynolds Associates
- Senior Director Services, GE Oil & Gas
- Director Sales, Singapore/Indonesia, GE Oil & Gas
- Black Belt, GE Mining
Education
- BS Industrial Engineering, Monterrey Tec
- MBA, Harvard Business School
- Graduate Corporate Leadership Staff, General Electric
I take pride and get energized by the tangible results my clients achieve and love being part of their professional journey.
Reviews
3 reviews (5.0)
Erikas connection to industry and theory is only the tip of the iceberg. During our sessions, Erika helped me articulate my goals and connect them with direct feedback I received on my performance. She enabled me to create a tangible, actionable plan for both short and long-term personal and professional development.

Senior Director, Revenue Ops
Time invested with Erika is time invested in yourself. My career goals, which I perceived as long-term aspirational stretch objectives prior to my meetings with Erika, quickly became reality in a period of three months. She is gifted in helping you take a step back, formulate a plan, and guide you through execution.

VP/GM, Software Technology
Erika is a gifted executive coach, communicator, and strategist. My favorite part of working with her is how she enabled and empowered me to reach my goals and what I valued most. Over the span of just a few sessions, I realized this time with her was one of my best and smartest investments.

VP & CFO, Financial Services