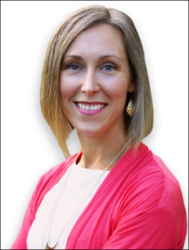 Erin Acton

Victoria, British Columbia
Business Coach, Life Coach, Career Coach
ECPC (Erickson Certified Professional Coach)
I love to help exhausted leaders and entrepreneurs who want to get off the hamster wheel so they can be even stronger leaders and be more successful in their businesses.
Details

Victoria, British Columbia V8P 1Z2
Gender: Female
About Me
You are tired of feeling like you're trapped on a hamster wheel. You run and run but it only makes the wheel spin faster. You have a career that leaves you no time for friends and very little time for your family. You're disappointed in yourself because when you're with your family, you're on edge and you snap at them. Sometimes, you'll look up and realize that you just had a conversation with someone but you have no idea what they said and worse, no idea what you said. Some days, it's like a zombie has taken over your body. Your confidence has tanked. You have no energy. You know you can't keep doing this but you don't know where to start.
I've been in the field of burnout and life purpose for the past four years. I'm passionate about this because I struggled with burnout myself while leading the communications for a $50M company.
I can help
I know what it's like to be stuck on a hamster wheel. That's what I did--for years! In my combined 18 years as a broadcaster and communicator, I looked cool and collected on the outside and probably like I had it all—heck, I won awards! But on the inside, I felt like I needed to run harder--and that made the darned wheel spin even faster. One day, the universe intervened and I got to hit the pause button. In that moment of stillness and calm, I realized I needed to make some big changes.
And I did. It wasn't easy, but my journey taught me so much, and as a result, I developed a system based on proven techniques and insight that my experience taught me. I now feel great. I love what I do, and am spending quality, fulfilling time with my family.
Apply for a confidential and complementary Burnout to Balance Assessment and Strategy Session ($497 value). Even if we never speak again, this free, 45-90-minute call will show you what's REALLY going on for you right now and you'll determine what you need most to get where you want to go.
Reviews
9 reviews (5.0)
Before working with Erin, I could only dream about starting my own business. I would get excited by ideas and imagine making them happen, but I had no follow through. I consistently sabotaged myself because I didn't really think I had the ability to create my own success. I was afraid. When I first talked to Erin, I knew I needed a guiding hand to help me make the journey from employee to entrepreneur. I decided to make an investment in my future by hiring her as a coach. It was a turning point. I wasn't going to waste the investment of time and money by once again dreaming without taking action. With Erin, I got to see myself as the successful business person I want to be. She helped me develop an effective course of action and the accountability to see it through. I've developed more confidence in myself. I'm taking control instead of flowing along. With the tools I've gained in working with Erin, I can trust that I'll do what's necessary to create the life I want. I'm also showing my son that he doesn't have to follow the usual life plan. He doesn't need to be afraid of taking a leap and doing something. I want him to skip the process that I've gone through of following someone else's idea of what I'm supposed to do. I've made the best start to date in any attempt at a career change. I'm optimistic and prepared to move forward. It feels good to be doing instead of talking. I've gone from being a procrastinator to being someone who gets sh*t done. I've got this! I can be an entrepreneur! And I'm not as far away from that ideal version of myself as I thought I was.

Carmel Ecker, budding entrepreneur, Victoria, BC
Before I worked with Erin, I felt that I was lost with regards to my family life and career path. I had felt for many years that there was something that was stopping me from being completely happy. I was feeling that I was not successful in my career and needed a change and I became separated from my husband of 22 years and 4 children later. When I discovered Erin through LinkedIn, I hit the jackpot! My 8 weeks with Erin couldn't have come at a better time in my life. Erin had put me in some awkward conversations but it worked. Erin helped me to see me for the person I was and helped me find myself again. When I began with Erin, I also started counseling with someone and started going back to church. These 3 resources have gotten my life back on track and I am finally happy for the right reasons. I learned from Erin that you have to face your fears and not be scared to make mistakes. I had been living my life for everyone else but myself for 25 years. It was time to live my life for me! Now, I'm walking in my own shoes again. Not somebody else's. My friends are so happy to see me this happy! And it's a real happy. Before, it was like I was faking being happy, like I was trying so hard. Now I just feel it, and I can make myself happy. I know that now and I don't need anyone else to do that for me. It's huge! My mom asked me the other day, 'Are you feeling at peace?' And I was like, 'Yes!' I'm at finally at peace and I feel calm, but I'm excited too. I'm not stressing out about work anymore and I'm spending more time at home. I'm so much more relaxed around my kids. I would recommend Erin if you are looking for a life coach regardless where you live! She was great! Thank you, Erin!

Robin Smith, Realtor, Summerside, PEI
Erin's voice and tone made me comfortable right from the beginning. She made it easy to talk, and I don't like talking about myself! I now have such crystallized and focused thinking about my goals—and a page and a half of notes to go with them. Plus, I'm motivated to accomplish them! I wouldn't have done this on my own.

Christy, Victoria
Erin understood what I was saying. She listened, and when she communicated with me, I was confident that I was being understood.

Thea Culley, Athlete, Vancouver
My coaching conversations with Erin were really helpful. As someone who is juggling part time work, a home based business, a relationship, community involvement, fitness and hobbies I was feeling a bit overwhelmed with how to manage my time. Talking things through with Erin gave me clarity, focus, and new perspectives, as well as practical tools that I could use right away to make life easier. I am so grateful for the space Erin created for me to become even clearer on my vision. THANK YOU!!

Aimee, Victoria
I suffered from a very busy work schedule and lifestyle which took me away from my family. It was a painful experience for my wife and children. Erin Acton helped me to bring balance to my working style and family. I am doing the same amount of work now, however smartly. This has allowed me to spend more time with my wife and children and they truly felt the difference. We are much happier.

Mohamad Shurrab, Engineer and CEO, Saudi Arabia
I know Erin says she does not do magic, but her work helping me prepare to a difficult challenge was nothing short of that! She really helped me to find calm and focus in a moment where I was feeling almost chaotic, preparing to take a very important assessment that would boost my career. After our sessions, I managed to use what we talked about to prepare, and not only pass, but actually perform much better than I had anticipated. I highly recommend Erin!

Helena Schmidt, Counselor & Coach, Brazil
Erin is a very talented coach. She is gifted to ask the right questions and to reframe one's thoughts with the immediate result of wanting to take action. After already one session I was able to assess certain situations differently and to change them. Erin helped me to take back charge and be happy in life.

Sonja, Victoria, BC
Since working with Erin I have gained motivation and accountability! Having her to talk to really motivated me because I shared my aspirations and worked on them with her. That alone made me more likely to go through with them and more likely to do what I said I was going to do. It's usually hard for me to take action but through her coaching, I was able to get clear on what I need to do, how I was going to do it, and then did it. If I didn't have this coaching, I probably wouldn't be as organized or confident, and my team wouldn't be as organized or confident.

C.R.
The Smart Way To Find A Coach

1 Describe Your Goals

2 Get Matched

3 Free Consultations
Find My Ideal Coach Now