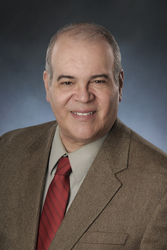 Ernest Lissabet

St. John, New Brunswick
Life Coach, Career Coach, Spirituality Coach
BA History George Mason University USA; AA Buddhist Studies Dong Bang University South Korea
I work with clients in Life Coaching engagements dealing with stress, procrastination, denial and mindfulness. I am also a licensed teacher so I provide Academic Coaching services for students also.
About Me
Wisdom Communications, Inc. is a hybrid teaching-and-coaching firm, providing Life Coaching, Leadership Coaching, and Academic Coaching services. We provide academic mentoring services for students in high school or college who want or need to develop their organizational skills for greater academic success, and Life Coaching Services for everyday people. Wisdom Communications, Inc. also provides Leadership coaching services for companies large and small who wish to develop the leadership skills of promising executives, or to develop the managerial skills of newer employees. We employ the Co-Active Coaching Methodology taught at Georgetown University in Washington DC, and use an Educational Mindfulness strategy for our academic coaching clients.
Ernest's approach to both Education and Coaching are informed by his personal commitment to Mindfulness, as well as his educational credentials and experience. Ernest is a teacher, a coach, a mentor, a martial artist, and an entrepreneur. Contact Wisdom Communications today, to discuss one of our program options.
Reviews
I worked with Ernest a number of years ago for about a year. I own a school and hired him to help me develop and pursue some business goals. Ernest was very helpful in prompting me to define my goals and make effective decisions on how best to achieve them. Working with him had a beneficial impact on my school operations and peace of mind, as I always walked away from our discussions with improved mental clarity.

Rosanne Manus