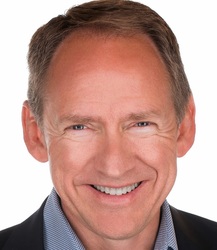 Evan Roth

Littleton, Colorado
Executive Coach, Leadership Coach, Team Coach
CPA
Corporate executives looking to up their performance and achieve their potential
About Me
Evan Roth helps executives to thrive in the corporate world. He is known as the executive coach who works with the few who lead the many. He began his coaching and leadership development practice after thirty years in the corporate world where he held positions of CFO, General Manager, and Chief Learning Officer in public and private domestic and international companies. His career in financial and operational management gives him unique insight to real world leadership and business challenges.
Having had P & L responsibilities in several organizations, he understands the need and demands to generate sustainable business results. He has extensive experience in all aspects of mergers and acquisitions, has created several leadership development programs, and has led teams in Europe and Latin America as well as domestically. He has proficiency in Spanish and is a student of other languages.
As an ICF Professional Certified Coach, Evan has helped executives in many industries to articulate and achieve their professional goals. His executive coaching clients appreciate his affirming and challenging approach to the coaching process. Evan believes in the formula "performance = potential - interference" for coaching success. He assists his clients in aspiring to and reaching their potential while addressing the interference that slows them down.
Reviews
16 reviews (5.0)
Evan is an exceptional coach and human being. His desire for his clients to succeed is authentic and not programmatic. Evan takes you in as a whole person any stage of your career and helps you pull out and claim your unique talents and gifts. He gracefully helps you see and remove often unseen obstacles and disproportionate weight you might be carrying and inspires a fresh energy and momentum for your contribution to your team, organization and beyond. Evan is a pleasure to work with and has my highest recommendation.

Kalinda Bogue
After working with Evan in the corporate world, I was fortunate enough to work with him in a coaching capacity. I am a better leader and a better person as a result of our sessions. Evan helped me to realize my potential, navigate crucial conversations, and identify and remove obstacles that didn't serve me well. I have been able to leverage and build upon our coaching sessions in each new role as a stronger and more confident leader. So grateful for the opportunity to have worked together.

Melissa Marks
In my 30+ year leadership journey, I've had numerous coaches and wondered how much more I could grow and adapt at this point in my career. Evan's approach to coaching and his style was a perfect fit for me. He challenged me when I needed it but in a way that leveraged my strengths to overcome my weaknesses. His highly collaborative methodology allowed us to take our sessions where they needed to go to best support my growth both professionally and personally. Evan is BY FAR the best coach I've ever had the pleasure of working with and comes with my highest recommendation!

Robert Lightfoot
I feel very fortunate to have worked with Evan as my executive coach. We developed a very trusting relationship that allowed me to maximize the value of the process. I will carry his insight and thought process as I continue to advance through my career. I also found the concepts discussed not only benefited my professional life but also my personal life.

Michael, SVP & CFO
Each session with Evan was inspiring and productive. From the very beginning he clearly understood my needs and thought very insightful and deep conversations with Evan I was able to escape the loop I was in for quite a long time. Thanks to him I've brought my career to the next level.

Jevgenij Blagonravov
Evan first listened to my professional situation as a relatively new CFO in a declining industry. While he validated my perspective, more importantly, he challenged my growth as an executive and a leader. His training and tools were tailored for me to improve how I navigated business responsibilities and relationships. His coaching stabilized me in a complex situation, and I continue to apply his coaching in my current role.

Heath Hill, CFO
Evan is a genuine, deep-thinking, committed-to-the-bone Executive Coach. Our experience together began with his desire to connect, understand, and co-develop a plan of attack. He was agile through the process, meaning, he was able/willing to pivot at a moments notice to go after new emerging topics/areas. He is equipped with relevant tools to share when they were appropriate (never over the top). The trust and connection was like no other coach or advisor Ive ever had. Im a better person and executive because of Evan.

John Monahan
Evan has a unique ability to help you identify and enhance your strengths and leverage them to achieve real results. He has credibility and executive corporate experience, and has helped me develop skills from collaborating with peers to presenting in the boardroom. As a female executive, I found him to be in tune with the female corporate experience, and has encouraged me to develop a growth mindset, as well as share my authentic self. With this support, I am finding not only increased success, but also more balance and perspective, which has enhanced my career- as well as my personal life. Evan has been an incredible resource to me and a number of my peers, and my partnership with him has truly been invaluable to me.

Maria Demaree, VP & GM
I felt an almost instant trust and comfort with Evan that allowed us to discuss vulnerabilities that were necessary for my growth as an executive. He provided tailored strategies and tools that I continue to utilize today. I have recommended Evan as a coach for close colleagues and I would encourage others to reach out to him before making a coaching decision.

Michael Dweck
I can't say enough about my coaching experience with Evan. I felt that my professional growth has been exponential with Evan's guidance and coaching. That being said I felt that it was so much for than a professional growth experience. It was a life growth experience. I was able to apply the tools that I obtained from Evan to every aspect of my life-physically, mentally, financially, and spiritually. It was a very well rounded diverse training that was catered to my individual growth needs. It is hard for me to set aside an hour during business hours for anything other than my business, but my hour long sessions with Evan were always valued time that I truly looked forward to. I would highly recommend Evan as a Business and Life coach to any professional or organization interested in growing themselves and their staff.

Brian Whitt
Evan has been an invaluable resource not only for my professional development, but also my personal development. He has an incredible ability to ask the right questions that force you to do the work (mentally, physically and emotionally). He professional experience provides incredible insight, and his mentorship and guidance has provided me with the tools I need to grow my career path. Through our conversations, Ive found confidence and perspective that will drive me toward continued growth and development. Hes been exactly the professional resource Ive need over the past few years, Im very grateful for his training and support!

Ashlie Rowley
Evan served as professional coach for me during two separate 6-month periods. He helped me in many respects, but I will just mention a few. First, he helped me to become more self aware, specifically bringing some blind spots that were holding me back, to light. Next we worked on developing the habits that would bring about true change. My effectiveness as a manager improved significantly as measured by employee engagement and development and improved results against goals and objectives. More importantly, I came to see my career in a different light. Rather than just working myself to death in a desperate measure to climb the corporate ladder, I now come in to work at peace, happy and confident that I will achieve great things and make a real difference to the company. The little things, like office politics, used to crush me emotionally, but now I see them objectively and navigate appropriately. Evan's coaching style will undoubtedly improve your career trajectory, but more important, it will change your life.

Jedd Taylor
Ive been blessed to have Evan as an Executive Coach and trusted friend. Our conversations are based on honesty, trust, and real life experience. Its more than leadership concepts and articles. His pre-meeting preparation, attention to detail, and true caring, make for a truly personalized coaching experience. As weve worked through difficult professional and personal challenges, hes helped me discover my own solutions. I appreciate that he doesnt agree or disagree with me, but rather he challenges me to think differently. Evan has also performed very highly rated training sessions for my team as we look for them to grow and become future leaders. The highest compliment I can give Evan is that he helps me be the best version of myself, without changing who I am.

Dave Macoubrie
Although I was certain I would benefit from a coach, I wasn't sure what we'd work on. Evan quickly understood my unique challenges and built a game plan to prepare me. Everything we talked about or worked on made me a better leader, and prepared me for upcoming challenges that I didn't see coming (but Evan did).

James R
Evan is an excellent coach and, possibly even more importantly, an excellent person. The skills he taught me during our Executive Coaching sessions are things that have stuck with me and that I use every day. While I've seen similar concepts taught in different ways in the past, Evan's personal style makes all the difference. All of his lessons were relatable and sincere knowing that he worked in the corporate world and truly understands the issues and dynamics. I am so thankful to Evan for the skills he transferred to me and highly recommend him to anyone seeking executive/business coaching.

Jim Roberts
I needed an executive coach to help me navigate through a high profile, yet extremely challenging product launch. I found Evan serendipitously by plowing through tons of Google search results. Over the next 8 months, he transformed me into someone who was both a participant and observer of my own life. I especially appreciated Evans thought-provoking questions both during our sessions and given as homework afterwards. His various coaching techniques seamlessly woven with his genuine interests in helping me unlock my own potential not only as a leader, but as a human being.

Joan