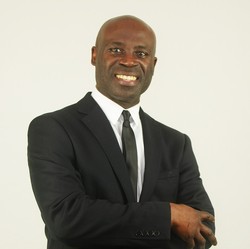 Everton Bedward

Toronto, Ontario
Life Coach, Leadership Coach, Career Coach
I coach individuals who feel stuck in their career. I help clients get clarity get unstuck and get moving again.
About Me
As your Coach, I will help you get in the right Career. I will continuously remind you about your goal and will challenge you to execute on your ideas and promises on daily basis.
Together with me, You will
-design a step by step strategy to achieve your goal,
-execute on your ideas every single day via small steps towards your goal,
-develop strong focus,
-strengthen your willpower,
-increase your productivity,
-get out of your comfort zone and overcome your fears,
-become self-confident and shape a positive mindset about your abilities,
-install new positive habits and get rid of negative ones,
-tap into your creative potential,
-transform your relationships with other people, by making them healthy, meaningful & rewarding, -create harmony in your life, live each day with a clear sense of purpose and fulfillment and many more...
Specialties Career Coaching
My coaching process focuses on 5 main areas: Awareness, beliefs, thoughts, Intention, and action. Understanding your results are always an expression of your level of awareness, beliefs allow you to understand how you are interpreting the world and identify hidden saboteurs that are keeping you from accomplishing your goals. How thoughts help you direct your self-image and action toward your goals.
Reviews
4 reviews (5.0)
"Everton's talent doesn't lie only in helping me to figure out my goals and gently guiding me in the right direction, step by step he makes me believe I can actually reach those goals. He gives me hope, then proves to me through my own experiences that hope can become reality. For a person like me, who wasn't born with a lot of self-confidence, this is huge."

Donnet, Restaurant Supervisor, Toronto Ontario
Having Everton as a coach really helped me to works toward living my dreams. I would not be the person I am today. Been on this journey I can say that it has been challenging however having Everton has my coach helped me with my confidence, be more focused and precise in defining my short as well as long term goals. Everton is the type of person who has a listening ear, very intuitive and supportive. Thank you for helping a girl to make her mark.

Priyanka, Event Planner, Toronto Ontario
"Everton has only been coaching me for a short while and I already seen significant changes in my focus, attitude and motivation. Everton has helped me move forward in my career as a leader and has been an excellent resource for new ideas".

Mark, Project Manager, Brampton Ontario
"Having Everton as a coach for the past 12 months has provided me with great insight, kept me committed toward my goals. Everton has help me take action and get out of my comfort zone. My self-awareness has grown and has allowed me to become a much more effective person and leader".

Leyah , Store Manager, Toronto Ontario