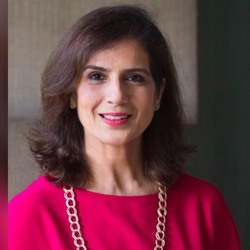 Farah Ismail

Bangalore, Karnataka
Executive Coach, Leadership Coach, Performance Coach
CPF (Certified Professional Facilitator)
My clients are courageous and ready to take a quantum leap to reach their highest professional and personal potential. With my "Courage to Soar' Program, you don't have to do it alone.
About Me
."A ship in harbor is safe. But that's not what ships are built for."~John Augustus Shedd
This is a quote that embodies what I believe for myself as well as those I coach. I'm Farah, a leadership coach and facilitator with 25+ years in leadership and cross cultural competence. I am based in Bangalore, India but work globally and virtually.
My coaching approach is based on a core belief: Every individual is a leader in their own capacity and when they chose to be excellent at what they do, they inspire others to do the same. Seeing people move forward through a combination of self awareness and the courage to try something new and succeed is inspiring.
So what part of your life is asking YOU to be more courageous?
- Are you finding yourself in a transitional moment? And asking the big questions about purpose,- where and how you want to channel your energy to make the impact you desire?
- Are you making a big decision - moving into a new leadership role or stepping away from a situation that wasn't serving you?
- Are you considering leadership for the first time?
- Would you like to uncover hidden challenges that might be sabotaging you from feeling confident and in control of your life?
If you want to step outside your comfort zone and leap into a life of courage and infinite possibilities, please feel free to book a complimentary Courage Breakthrough Call with me.
Warmly
Farah
Reviews
Farah doesn't have any reviews yet.