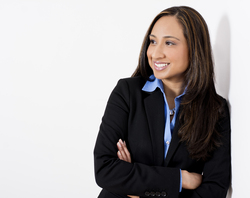 Fazeena Haniff

Mississauga, Ontario
Business Coach, Performance Coach, Leadership Coach
CPC, MNLP, MTLT, MCHt
I empower entrepreneurs and business leaders to communicate with confidence and clarity and to own the power of their voice to share their purpose-driven message, build relationships + increase sales.
About Me
Having spent 15+ years in the public relations and corporate communications industry, I've learned that strategy and tactics will only go so far. To really elevate communication means becoming aware of pieces we don't often recognize are part of the process:
✦ Emotional mastery
✦ Values
✦ Limiting beliefs about ourselves, others and the world
✦ Patterns of communication witnessed from the society, culture and family in which we were raised
✦ Preferences for giving and receiving communication
✦ Body language and voice intonation
All combine to form a necessary foundation for communication -- in our day-to-day lives, relationships, businesses and the workplace. Understanding and mastering these pieces leads to strategy, tactics and words that powerfully connect, as well as confidence and clarity.
I offer:
★ One-on-one breakthrough coaching for purpose-driven entrepreneurs and business leaders
★ Quantum change tools that engage the subconscious mind for rapid results
★ Communication, change and culture consulting for small and medium-sized businesses
★ Customized workshops
★ Speaking
I'm a ✔Certified Professional Coach ✔Master Practitioner + Coach, Neuro-Linguistic Programming (NLP) ✔Master Practitioner, Time Line Therapy™ ✔Master Certified Hypnotherapist ✔Quantum Change Process™ Practitioner and I'm ✔PROSCI Change Management Certified.
I'm pleased to offer you a free 30-minute consultation to discuss your challenges and assess our fit.
Reviews
5 reviews (5.0)
"I had a very powerful and positive experience in our coaching sessions. You inspired me to bring out my internal strengths with focus, clarity and passion, which got me to achieve my goals during the time we worked together."

Patrick Ramcharitar – Cambridge, Ontario
"Working with Fazeena has been an absolute joy. She's an amazing listener and made me feel like she wanted to see my success even more than I did. You can expect real results rather quickly when working with her."

Nathan Adlam – Detroit, Michigan, USA
"I engaged Fazeena to provide strategic communication for a client going through organizational change. My experience with her was excellent. She developed a meaningful approach to communicate changes. She listened; asked in-depth questions; delivered what she said she would; and brought me insights and knowledge that enabled my client to successfully communicate organizational changes."

Donna Hall, Mississauga, Ontario, Canada
"Fazeena has a way of connecting with people so that they feel comfortable in having difficult conversations about such personal things as fears and limiting beliefs in what feels more like a conversation with a friend. Fazeena truly cares about her clients, and this shines through everything she does."

Tate Besso, Pickering, Ontario, Canada
"I was always impressed by Fazeena's ability to challenge any pre-conceived ideas and get to underlying issues. I would definitely recommend Fazeena to anyone looking for a calm and insightful coach who will challenge the status quo and get you results."

Ruth Godinho, Toronto, Ontario, Canada