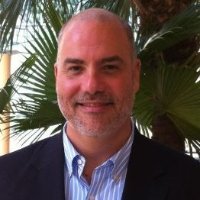 Fernando Ortiz-Chardon

Miami, Florida
Career Coach, Life Coach, Performance Coach
BA, ACI American Coaching Institute Master Coach, ICF Member, Psychology Today Active Member
Career Coach • Professional Transition Coach • Executive Recruiter • Life Coach • Interview Preparation • Job Offer Negotiation • Job hunting Strategies • Role Playing • Empowerment • Spanish
Details

Miami, Florida 33131
Hourly Rate: $115 US Dollars
Gender: Male
About Me
Over 20 years of experience in Executive Recruiting and Coaching. I have the best and most uplifting job possible helping other people excel in their professional and personal life's; which at the end of the day is only one overlapping the other! You are one individual; the one that goes to work each morning and the one that has a home and a family, shouldn't you be happy in both places? Work should not be a punishment, should be fulfilling and life is to be enjoy 24/7
In my coaching sessions, I become your partner brainstorming about certain issues that could be holding you back in your personal and professional life; identifying problems and establishing the right strategy to overcome and to improve your: personal and professional life at your work place, as a leader, as an executive changing careers or simply helping you in getting the job you deserve.
Subjects that I approach:
Who are you as a professional?
1 - An individual with a College Degree or Title.
2 – You have a function or career, which means: Experience or area of expertise after college that is not necessary linked to your actual degree, for example an Engineer that became an expert in Sales and Marketing.
3 - Which industry are you attached to (Consumer Goods, Logistics, Oil & Gas, etc)
4 - Lastly what is your Hierarchy (Manager, Director, VP, etc).
Once we have establish these four professional parameters; we can start dissecting them and strategist which one is transferable in your search for a new career or job; this is the exciting challenge.
Common hold backs that we all have and affect dramatically or personal and professional life and that leads us to Anxiety, frustration and depression.
PROCRASTINATION AND PERSONAL SABOTAGE
Let's work on them! There is no reason why you should get stuck in life.
Reviews
23 reviews (5.0)
I was a client of Fernando's for Career/Life Coaching. I worked with him through coaching sessions where we accomplished many goals. He is very detail oriented, and a great listener. He can interpret your concerns and guide you through the process in order to achieve what you are looking for. He has extensive knowledge in both coaching and recruiting which I believe is what makes him such a great coach.

Laura Oquendo Industrial Engineer DHL University of Florida
Fernando has a wonderful work ethic and was a pleasure to work with. He has excellent written and verbal communication skills, is extremely organized, and follows through to ensure that the job gets done. Fernando was always willing to offer his assistance and had an excellent rapport with those he interacted with. Fernando would be an asset to any employer.

Andrea Westbrook Sr. Director, Human Resources Carnival Cruise Line
Fernando would not only get an excellent recommendation from me but from any of our Hiring Managers and candidates that he worked with as well! Fernando was able to build relationships quickly and assist us in hiring top talent for various finance and operation functions. I would highly recommend him to any company that is looking for a Recruiter that can deliver results quickly with high integrity.

Mark King Executive Recruiter at Associa
Fernando was the consumate recruiter in WFS, his professionalism was highly evident in all his dealings. He was able to juggle multiple recruitments at time of high employee demand. Through it all he was always personable with a great positive disposition. He is always the first recruiter I turn to in times of need.

Carlos Rego World Fuel Services at World Fuel Services
I had the chance to work with Fernando at World Fuel Services. He is results-orientated, organized and has great people skills. He is definitively an asset for any organization.

Adil Rerhrhaye Director of Financial Planning & Analysis at World Fuel Services
Fernando's ability to balance the needs of the potential candidate and the requirements needed by his employer are exemplary. He strives to understand what will be required of the employee applying for the position and has the ability to clearly communicate this to back to the candidate. His "Eye" for talent will help any company find the right person to help insure the longevity and growth for years to come. I strongly recommend Fernando no matter what side of the "Search" you are on.

Danny Logan Director of Business Development at Haggard & Stocking
Fernando is an outstanding professional. He is persistent without being annoying, and above all he gets results. He is efficient and effective in his professional role, but also takes the time to engage coworkers with a genuine interest in how they are doing. Fernando is also very friendly and always has a smile on his face.

Wagner Doná Regional Manager, Latin America - KLX Aerospace Solutions
Fernando is a great professional whose experience and attention to detail help lead you to your goal. His consistency throughout the process proves he is trustworthy.

J. Ricardo Ciliberto Acquisitions Manager at Elandis
I have known Fernando for years as a friend. This is the first time we interact within a business relationship. I am very impressed with his knowledge about the job market, recruiting, and networking strategies. He is very professional, savy and very easy to talk to.

Rebecca M. Tinoco-McCrossan, PMP, MBA. Senior Security Project Manager at Aon
Fernando is a professional of high ethical value and profound knowledge in his field with high responsiveness to the needs of its customers and the environment around them. Offering effective direction to those needs through professional attention, friendly and well defined service.

Manolo Camacho Business Development Director at RKH Specialty
Fernando has help me to create a carrier path and guided in my job-hunting process. His knowledge and understanding of the market allowed me to growth and effectively use my network. As a new comer to the USA market I would highly recommend to use his coaching services.

Sebastian Bardinet Business Analyst at DHL
inding a job in the US for first timer immigrants like me is an uphill task. It's extremely difficult and the results might be very frustrating. A career coach is recommendable and Fernando is great at this. He doesn't waste time. He helps you build a proper resume, then goes directly into the different tasks and resources you should be focusing on to maximize your outcome. He also spends good time on strategy and proper communication. He is always available for consultation and likes being involved in the interview and negotiation processes. Fernando nor any other career coaches guarantee you will find a job but he can certainly help in achieving the goal and his fees are very reasonable...way more than those of some other coaches I spoke with!

Alejandro J. Lara Client Associate at Hencorp - HB Asset Management
Working with Fernando was a great experience. Besides being a great professional and very nice as a person, he helped me to identify what I was looking for my professional future and where I could develop it. After that, in a couple of weeks I was working for a new company where I can develop my potential as a professional in a great working environment.

Sebastian Yavar Cargo Development Coordinator at PortMiami
I had the opportunity to meet Fernando and it helped me a lot. He is a person who takes his time to guide you and help you. It was a real pleasure that I met him. He knows his job!!

Fernando Maggi, MBA, MEE Vice President Technical Purchasing & Technical Services at Bahamas Paradise Cruise Line
I had the opportunity to work with Fernando 2 years ago post graduate school when I first moved to Miami. At the time the job market had not recovered at its fullest. Great coaching tactics and very useful tip and tricks for interviews and working environments. As a result I was able to approach interviews better and research companies and leads more effectively.

Pablo E. Machado Capital Markets Associate
I got in contact with Fernando regarding my interest of pursuant new professional challenges. Fernando advice me on the strategies and the actions I needed to take in order to achieve my professional and personal goals. I followed Fernando's advice and I got more than I was asking for. He was always supportive, available and providing great service, he even knew when to push me when I need it. At the end, I found a professional opportunity that has exceed my expectations. I definitely recommend him for anyone that is in a crossroads.

Alvaro Guerrero Hardy Senior Counsel GBF General Medicine and Endocrinology at Merck Group
In order to recognize Fernando's job, I can recommend him for his detailed and well organized meetings, for his correct opinions and comments, as well as clear understanding of the goal look for. I'm very satisfied with the work that was done.

Rafael Varon Sr SAP Project Manager
Fernando Ortiz as a career coach...Unique! Not one word would be able to describe the eagerness, knowledge, and insight Fernando is able to transfer and communicate while working with him. I would reach for him with my eyes closed at any time.

Patricia L. Tatis Director of Finance at Blue Streak Telecommunications
El mejor Career Coach de Miami. Fernando es sinónimo de exito.

VP of Investments & Strategy en TSG Group Miami
Definetely a couch that supports me during my job search and transitioning industries in a new country. Each session provide me with the right tools to face the hiring process. He makes me work hard to find my strengths and weaknesses and enhance my bright side. Moreover, Fernando has lead me not only on the way to find a new job but to develop my Career.

Natasha Donis Indirect Procurement Manager at Millicom International
Fernando is an experienced Career Coach who I have been privileged to work during my career transition to the USA. His broad experience in the field of talent acquisition, understanding of the market, combined with his strong coaching skills makes of him an outstanding support for any Senior Executive on a Job Hunt in Florida.

Juan Lafuente Operations and Supply Chain Executive
A career change is demanding and challenging, not only as a professional but also as a person. I had the opportunity to have Fernando as my career coach and ally. Through the coaching sessions I was led to rediscover myself as a professional and how to be able to transfer and translate my KSAs to a new market, new industry or even a new role. Before Fernando´s coaching sessions, I was overwhelmed and confused due to many and even contradictory opinions and ideas about the new market I was getting into. Fernando´s experience and knowledge were very helpful to me in order to understand and overcome the challenges implied in my career transition. I am grateful to Fernando for his support in my process and always recommend him to friends and colleagues who are seeking advice and counseling in matters related to careers change/ transition.

Rafael Alvarado, SPHR HR Strategic Management • Change Management •Organization Development
Fernando was my coach during my recent transition to a new job. With his help I was able to define my short term and long term career goals, define the role and the companies I wanted to target, and design an effective strategy to reach my objectives. Fernando's coaching was key for me to transition from working in Latin America at a Management Consulting firm, to working in the US at a top technology company.

Juan P. Villegas-Karpf, MBA ISV Strategy & Insights at Microsoft
The Smart Way To Find A Coach

1 Describe Your Goals

2 Get Matched

3 Free Consultations
Find My Ideal Coach Now