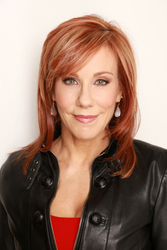 Fiona Bryan

Toronto, Ontario
Career Coach, Executive Coach, Leadership Coach
Bachelor of Engineering
I help mid-career corporate professionals discover and land their dream job & help them fast-track their career to include bigger promotions, bigger salaries & bigger bonuses. IT/Tech/STEM expertise
About Me
As a Career and Success Coach with 25+ years of corporate, recruiting and career coaching expertise, my role is to inspire and help transform my clients from "stuck" on a corporate ladder or in a job, into forward-focused leaders who are on their way to being happy in their job - and highly visible in their market!
I work with my clients virtually and excel at helping you get your desired career results. I know my clients don't come to me for coaching - you come to me to get YOUR results.
My specialty is helping you with your Career & Communications...
Because career coaching is often more than just about career change or a job search. It's about also giving you a unique edge while you are working and reaching top performance levels.
My individual career coaching can assist you in some of the following areas:
- Landing your next promotion, job or raise.
- Handling unforeseen job/career changes like being laid off, fired, or downsized.
- Preparing your career marketing materials (including keyword and accomplishment driven resumes, cover letters, LinkedIn profile)
- Doing interview preparation & mock interviews so you ace your job interviews.
- Improving your career or team communication challenges (including dealing with gender, generational, and your team/boss dynamics).
- Supporting you during job negotiations, promotions as well as helping you find great mentors & sponsors.
- Improving how the market sees you: why they would hire you for that dream job or conference presentation - and pay you!
I hold a Bachelor's degree in Mechanical Engineering and started my career in Engineering and Manufacturing (programming Robotic/CAD/CAM systems) before segueing into the IT/Technology sector. So as a woman who has been 30 years in STEM and Sales/Marketing, I have a unique expertise and perspective on how to excel in today's digital and competitive market.
Careers are long.
I hope you make yours happy, prosperous and impactful! If you need support - CONTACT ME.
Reviews
Fiona doesn't have any reviews yet.