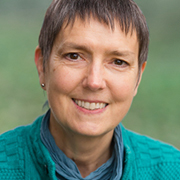 Fiona Moore

Corvallis, Oregon
Life Coach, Spirituality Coach
I help people uncover their true Self. To live with purpose, passion and love.
About Me
Do you feel there's more to life?
Do you want to live your full potential and make a difference with your life?
I call this feeling a tap on the shoulder from Life. Reminding you that you're here to find happiness, passion and purpose in your relationships, life and work.
Sometimes obstacles get in the way. Feeling stuck, loss of direction, lack of confidence, negative thinking, anxiety or ill health.
You might try to fix the obstacle but end up spinning your wheels, frustrated, confused or worn down. 
I invite you to consider that obstacles are not problems to hold you back. They hold the key to bring your gifts to life.
I help my clients:
Find freedom from stress.
Gain rock solid confidence.
Get unstuck.
Find enthusiasm for life.
Find a new direction in their career, life or relationship.
Become free of anxiety, negativity or depression.
Accelerate healing for illness.

Instead of trying to fix problems with strategies or techniques I help you wake up to the source inside you of fresh thinking, clarity, intuition, creativity, healing and positivity.
I've had my fair share of challenges; lack of confidence, anxiety, depression, uncertainty of my life purpose. And I've worked with excellent teachers and mentors who showed me that the key to all problems starts by understanding who we really are underneath our habitual thoughts and beliefs.
When we understand that our true nature is infinite consciousness we gain clarity and insights about how to navigate our life to find success, happiness, love and purpose.
This transformation not only let's us fall in love with our life but changes our world for the better too.
If you'd like to find out more or would like to talk about coaching with me request an informal chat, I'd love to talk with you.
Reviews
6 reviews (5.0)
Before working with Fiona I didn't know how to bring my spiritual sensitivity into my life. I felt disconnected from my passion to be a writer and was disillusioned in my career in technology. What opened up in our work is remarkable. I saw that my stuck feelings were from a a fear of failure and this one insight unblocked my lack of confidence and my writing voice began to flow from a deeper place. I've returned to full employment and have a new job in a company that has ethical and social values I feel aligned with and am excited to work for. I have a completely new enjoyment of life. In place of self doubt I trust myself and life. I don't need to figure life out, I trust that my potential will manifest. This feels ordinary and natural and at the same time extraordinary and liberating.

Basheera, Software Engineer/Writer, UK.
At the point I called Fiona I didn't like myself very much. After marriage and raising children I'd lost a connection to me. I was caught up in other people's needs and didn't know how to fulfil myself. Working with Fiona helped me find clarity and who I am. I've released emotions that used to keep ms stuck for days and am clearer about how to interact with others so that relationships are loving and not draining. I gained the confidence to start a new business which now, 2 years on, is about to turn over 1 million. I lead a small team and love the travelling I get to do. My daughters are doing great and my relationship with my husband is stronger. I'm thrilled with what's unfolded. I've come to trust in life. From where I stand today the future is bright and full of new possibilities.

Michele, Entrepreneur, UK.
I had a longing to start a coaching business but I was full of self doubt and had zero confidence it would be a success and was stressed out with family life. Fiona helped me with everything from dissolving my anxiety and patterns of ill health to structuring my coaching business to the point where I had a waiting list. I've learned to stand steady in my passion and bring my inspiration into my work and also into my relationships. Fiona teaches that love heals and we are love. I feel I live this truth everyday. My relationship with my husband is more honest and real and I'm raising my children helping them conect with who they really are.

Julia, Eating Psychology Coach, IL, USA.
When I started working with Fiona I was at a low point. I'd lost direction in my career, I was sick and grieving a relatoinship ending. I felt I had no future. My decision to work with Fiona has been one of the best decisions of my life. I find it hard to believe how much has changed. I am doing incredibly well, better than I have done in around 10 years, or, perhaps my entire life!!! It's like something just shifted, and whilst I could never say that life will never provide challenges or difficult times again, what I can say, is that something is fundamentally different, and this difference has now finally manifested physically into my outer life. For example, I am now no longer on any medications whatsoever, and I only occasionally take pain killers. I am almost 1 full year off anti-depressants, and it took me 17 years and more than 10 failed attempts to get there! My health is better than ever, I don't get migraines anymore, although the occasional headache, my chronic fatigue has disappeared, and my arthritis is very manageable, and I suspect it will be 100% eradicated this year. I am working consistently and I enjoy my job and the company I work for. It's in a new field so it's been a successful and slow evolution to the new role. I've discovered that I'm a natural leader and have a great sense for business. I am really happy and content too. I've stopped greiving and feel peaceful and healed. I am not dating right now and that feels right. I trust my intuition more. It's just so freeing. I know it might sound like a cliche but I've become the person I've always wanted to be.

Angela. Business manager. Australia.
When I moved to a new home I was struggling in my work and with health issues.  I knew I needed a coach who understood healing. I was acquainted with the healing work done at the Barbara Brennan School of Healing and found Fiona's profile. Fiona's coaching is unique. My depression and uncertainty is no more. I'm physically healthier than I have been in over 12 years. My business life is changing direction which I'm excited about. More than this I feel that Fiona led me back to my self and to the love I feel for life.

Leslie, Consultant/Artist, OR.
I used to rack my brains and try to figure out how I could manage my family and open up my art business but I just kept getting stressed and stuck. A friend recommended Fiona to my and honestly it's astonishing how much freedom I'm experiencing with the understanding Fiona teaches. Now my life feels like wearing shoes perfectly designed just for me. I'm no longer stressing about raising my family and have opened up my art business. To be honest it's more like my art business is taking off all by itself. I just show up and allow my creativity to express and people are buying my work! I live with so much freedom and clarity now. It's thrilling.

Susie, Artist, CA.