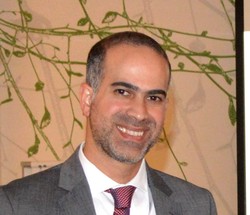 Firas Zaytoun

Halifax, Nova Scotia
Career Coach, Life Coach, Leadership Coach
BS, MBA, Certified MBTI Practitioner, Certified Human Resources Practitioner
Feeling stuck and want to figure out what you want to do with your career and life? Looking for growth and finding the best you? I coach my clients grow their careers and find what they want in life.
About Me
If you are looking to achieve more career success, find a new job, transform your life, or enhance your relationships professionally and personally, I can help! I walk the journey with you - a journey that I walked and I wish I had someone by my side.
As your career coach, I will partner with you through a process to enable and support you establishing clarity and realizing your true potential through my 4E's coaching philosophy, where I take you from one phase to another smoothly and on your own pace to ensure making the choices that are suitable for you. My 4E's are:
1. Exploring your Strengths
2. Examining your competitive advantage
3. Establishing your vision and goals
4. Exploiting your plan
As your life coach, I help you through a thought-provoking conversation to identify what you really want and what you can do to really feel safe and connect the dots to see how everything fits together.
My Story?
Before I became a coach, I had a long career in Talent Management (and still) with large and complex organizations where I hired, developed and transitioned employees on all levels, from entry roles to executive roles. A complex job that deals with people's lives.
Every offer letter I signed changed someone's life and every decision I made impacted others, but I always had one thing in mind which is doing the right thing even when no one is looking, for me that is integrity. This is why I believe that Career Coaching and Life Coaching go hand in hand.
In my life, I changed six employers, and I progressed from my entry level call center agent job to heading talent management for one of the most successful businesses. I relocated to different countries twice and I went through transition and transformation.
More about me is on my website, check it out and connect for a free consultation.
Reviews
Firas doesn't have any reviews yet.