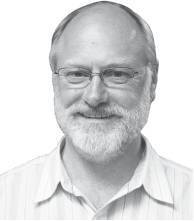 Flip Brown

Burlington, Vermont
Entrepreneurship Coach, Executive Coach, Team Coach
Author of "Balanced Effectiveness at Work: How to Enjoy the Fruits of Your Labor without Driving Yourself Nuts" and my business is a Certified B Corp
Do you and your team want to make a positive difference in the world? Are you struggling to figure out how to get more clarity, results, and satisfaction? I can provide helpful guide service!
About Me
To paraphrase one of my favorite bands - "What a long, strange (and wonderful) trip it's been!" I love the fact that I've had multiple careers that now enable me to draw on a variety of training and experiences in order to be of service to others. At various points I've been a custom furniture craftsman, a ski and windsurfing instructor, a psychologist, a nonprofit program director, a crisis clinician, a product manager in the ski industry, a consultant and coach, and a rock 'n' roll musician. As one of my mentors said, "If you lived your life backwards it would make total sense."
I started Business Culture Consultants in August of 2000 because I wanted to help good people in great organizations experience better business results and deeper satisfaction. I combine my life and business experience, past and ongoing professional training, and just a sense of being a human who wants to care and connect into a model that is creative, flexible, and effective.
The essential elements of a coaching relationship contain the following:
- Building a strong container of mutual trust
- My ability to actively listen, capture, and reflect back what you are saying
- The value of emotional intelligence to understand what I am feeling and what's going on for you as well
- The "dance" of both supporting you and challenging you, for if I just support you it might feel good but nothing changes, and if I just challenge you it feels too harsh or like it's my agenda
- The ethical responsibility to honor when the coaching relationship is not a match for either one of us
- Knowing that there will be the beginning, the good work in the middle, and the bittersweet end to our work together
- Permission to be light-hearted at the appropriate times!
I can be of service if you want to understand more about yourself in your current role, if your team is not as cohesive as you wish, or if you're looking to get unstuck.
You're welcome to learn more by checking out my website.
Let's connect
Reviews
Flip doesn't have any reviews yet.