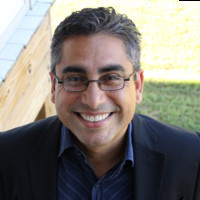 Gabriel Aviles Franklin, Tennessee
Entrepreneurship Coach, Business Coach, Christian Coach
BS, 48 Days Coaching Mastery; DISC Certified, Dave Ramsey's Financial Coach Master Series
As a Business Coach & Marketing Strategist, I thrive on helping entrepreneurs, creatives, and executives launch and grow their business and creative ideas.
About Me
Since 1994, I've been launching and growing ideas, products, and nationally-known brands. As an executive, consultant and entrepreneur, I've developed strategy, led marketing and sales teams, formed partnerships, produced written and video content, worked with creative teams, negotiated contracts, and created new business opportunities in a variety of fields. These include Advertising, Cable Television, Film, Mobile Apps, Non-Profits, Podcasting, Publishing, Radio, Recorded Music, SaaS, Software, and Subscription Video-On-Demand (SVOD).
I've also had the opportunity to help others as a certified personal coach, author, speaker, workshop leader, panel facilitator, and radio show/podcast co-host.
My current endeavors include launching and growing businesses and creative ideas at Fullblast Group; heading up marketing, co-hosting a podcast and radio show, and early-stage entrepreneur coaching at THESTARTUP.com; and curating film and television content for UP Faith & Family's SVOD service.
I also love moderating panels, leading workshops, and speaking about marketing, branding, entrepreneurship, as well as media and entertainment.
On a personal note, I'm a Chilean who loves Jesus, my Belizean wife, and my three amazing "Ameri-Chilezean" kids. I'm also an unofficial "Name That Tune" Champ.
Reviews
Gabriel doesn't have any reviews yet.