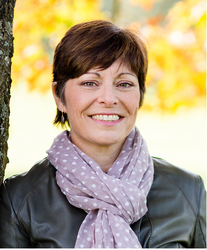 Gail Gibson

Johor Baharu, Johor
Performance Coach, Entrepreneurship Coach, Business Coach
Can Do Coach, Speaker, Podcaster & Author
I help individuals, small business owners and professionals who feel stuck or at crossroads to de-clutter the chaos, adopt a Can Do mindset, and live with purpose, clarity and direction.
About Me
It's that zesty Australian can-do attitude that shines through every time.
Gail Gibson was born and raised on the sunny shores of Perth, Western Australia. From 1996 – 2018 Gibson lived and worked in the U.K. establishing and growing two successful businesses. Gail's first business, True Expressions, offered content services and communication training and coaching for small business owners. Following a rebrand in 2014, Gail launched Gaisha Consultancy Ltd, through which she delivers her award-winning coaching programmes and inspirational presentations at events around the world.
Relocating to Johor Bahru, Malaysia, in August 2018, has led to new and exciting opportunities for Gail to network, connect and extend the delivery of her mindset and well-being coaching programmes in South East Asia and globally.
Award-winning performance coach Gail Gibson thrives on enabling her clients to adopt mindful ways to be well in body, mind and self. The focus of her coaching programmes is to help people achieve peak personal performance through mindset, well-being and behaviour change.
Gail delivers a unique style of 'Can Do' coaching with proven results in enabling people to break through the frustration of stagnant or unfulfilled personal growth. The simple, yet incredibly effective coaching techniques she's honed and developed, have led to life-changing transformations in mindset, well-being, business and career for her numerous clients.
Reviews
11 reviews (4.91)
I was lucky enough to have Gail coach me through a strategy session. She listened to what I needed and helped me shape up some of my ideas and put some structure around my sometimes chaotic ideas! She is warm and friendly and very easy to talk to which I think is really important when you are looking for a coach.

Helene Jewell
I have very much enjoyed and benefited from coaching with Gail because she is thorough and deep in her approach not letting you off the hook with anything (which is a very helpful thing!) but asking you clear questions to challenge you to look at whats holding you back and to take small but concrete steps forward. I also have appreciated her regular accountability prompts to keep me on track with my action steps. I very much appreciated Gails encouragements along the way and how she keeps an eye on celebrating successes. Gail is a dedicated, experienced and very skilful coach. I can highly recommend her. Karen Liebenguth, London

Karen Liebenguth
Gail was an incredibly positive coach - I was really lacking confidence having been through a few life changing experiences, but looking back on what I have achieved since I took a course with Gail I cannot believe the difference. My attitude has changed completely and I don't see obstacles anymore - the sky's the limit, and Gail was there at the very beginning. I can't thank her enough!

Bethia
Coaching with Gail Gibson, is a positive, affirming experience. Gail is a wonderful communicator who brings a light-hearted motivating energy to all her professional interactions.

Belinda Newick
My coaching experience with Gail was very positive. She has the skill to enable you to recognise your potential, plan to achieve it and understand that its okay to be flexible!

KLG
Gail coached our sales team leaders with on-line marketing helping to create team-specific copywriting for mail-shots and adverts. In addition, she coached me personally during a very difficult time for our business although she was hampered because I was not able to take her into my confidence 100% for business reasons. I wouldn't hesitate to recommend Gail for any coaching experience. She is an amazingly inciteful human being and a joy to work with.

Karen Sperrey
Gail came into my life at just the right time helping me navigate through many difficult decisions regarding my business. She has a true knack of making you feel comfortable and always knows the perfect thing to say (especially when your are at a loss). Her knowledge and expertise with in her trade has give me a lifetime of tools. I cannot express how grateful I am for her service.

Ginger
Gail is a fantastic coach. She has been my coach for many years now and I honestly feel that she keeps me sane, accountable and on track with my business. I couldn't do without her. No matter what my challenge in our sessions she quickly gets to the underlying issues and I always feel able to move forward by the end of each session, no matter how bad the week has been and no matter what challenge lies ahead.

Delia Zanatta
Gail has a natural ability to get the best out of you. After talking for only 20 mins, Gail had extracted the right information for me to formulate my next steps. I felt fully inspired and motivated to understand how I could best use my time moving forward. It was clear that working with Gail would be beneficial and I learnt so much after literally one Coaching session with her. Needless to say Gail is so personable and it is a pleasure to work with her.

Ruth Fereday
Gail is an excellent business and performance coach who achieves great results. Her clients love her as she is highly motivated, fun, positive with a can do attitude and her enthusiasm is infectious. Gail and I have teamed up many times to play to our individual and joint strengths and get the best out of our clients to achieve their desired goals/outcomes. We have also coached each other to mutual benefit, such is the respect and trust.

Steve Preston
Gail is a breath of fresh air and one of the most empowering women I know. Her personality and coaching style is FABULOUS! I was lucky to have experienced outdoor coaching with her. She helped me see another perspective and a way forward. Helping me each step of the way to make the positive steps I needed to progress in life. Give yourself a gift and book a session with Gail.

Santosh Sagoo