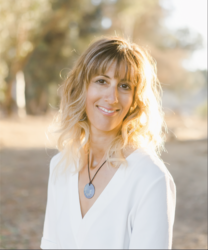 Galit Reuben

Los Angeles, California
Spirituality Coach, Life Coach, Entrepreneurship Coach
Magnetic Mind Certified/Rapid Recode, Reconnection Healing
I help you remove fears, blocks & trauma rooted in your subconscious that keep you from reaching your your true potential in all areas on a Quantum level through The Field for measurable results fast!
About Me
My work is done on a Quantum level through The Field, with results you will see and feel. My sessions include NLP work coupled with Rapid-Recode process to help remove whatever it is that's preventing you from living up to your true nature and purpose. Upon receiving my certification, I quickly became one of the top coaches in this modality and went on to become one of the top coaches for this program's developer, Christopher Duncan, where I currently coach his clients' privately as well as large groups through Zoom. Ask me about large groups, events, and business team coaching.
I coach successful entrepreneurs, Fortune 500 executives, and anyone in-between. Release your limiting blocks after 1 session, TRANSFORM YOUR LIFE IN AS LITTLE AS THREE MONTHS!
Improve your life on EVERY level. We all have limiting beliefs in the unconscious that prevent us from reaching our highest potential.
This Magnetic Mind process literally "Recodes" your brain to gently and removes these stuck emotions that no longer serve you.
your subconscious mind's primary job is to keep you safe, so if you or your ancestors experienced any negative association between love, freedom, happiness, or money, it will find a way to trick you and make you feel undeserving and unfulfilled because it thinks it's keeping you safe.
Those self-sabotaging behaviors and fears are not your fault!
The Magnetic Mind process not only frees you from your limiting beliefs, it teaches you how to get IN your Magnetic Mind NOW, so you can actually feel the joy, self-love, abundance, and freedom without having to wait for your next fix to arrive.
From here, you can truly manifest and attract your dreams while enjoying the process.
Reviews
3 reviews (5.0)
Galit is very easy to work with because she is so nurturing and her intuition is spot on. The lenses were difficult for me because I resist being organized and I felt like I was failing, but Galit just went through the incomplete information with me with no judgement. Knowing I could I could be my flawed self alone was liberating for me. I felt safe with Galit and Magnetic Mind in a way that I haven't experienced with other modalities. I highly recommend working with Galit if you are interested in changing your life.

Abby Belkin
Im striving to become a full time self supporting artist. Before I was in Galits program I was insecure about my ability to achieve my goals and was full of doubts and focused on obstacles. These doubts were holding me back from going for it and taking action. Now that Ive been in Galits program for three months I am focused on the possibilities and take action to achieve my goals. I am seeing results. I am getting into new galleries and selling paintings despite the circumstances we are experiencing right now.

Orly
I started The Magnetic Mind with Galit 3 months ago and since then, I have noticed a considerable difference in my life. The lenses work like a road map laying out my short term and long term goals in life. It was easy to follow the paths with Galit guiding me through each step. The recode and lens review has made a huge impact on my daily life. I find myself handling situations and decisions better than I normally would in the past. I have gained an immense amount of confidence and self love as I listen to each recode. Having the ability to go back listen to recode through her Facebook group when I have the time, has given me the freedom to work at my own pace and still benefit from the weekly sessions. The Magnetic Mind has allowed me to focus in on what I truly want and deserve in life. Its not hard to follow the process and everything is laid out in an organized/logical way. Galit and The Magnetic Mind has helped me in ways that months of counseling couldnt. It has unblocked a lot of the baggage I have been carrying around and given me the ability to see things differently in my life and be more grateful and aware. Thank you for all that you have done for me. I would highly recommend this to anyone who is willing and open to changing accepts in their life for the better.

Denise