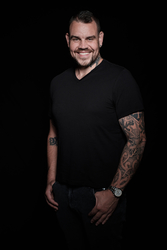 Dr Gareth Craze

Ho Chi Minh City, Ho Chi Minh
Life Coach, Executive Coach, Performance Coach
PhD, BCC, M.Com, PGDipBus(HRM)
I coach people who want a stimulating, robust, rigorous, playful, thoughtful, and intellectual alternative to mainstream, orthodox, "off-the-shelf" coaching, and who seek total personal development.
About Me
If you've already taken the time to explore the possibility of working with a coach, then congratulations — you are someone who is already seriously invested in their own growth and development.
Allow me to be your co-pilot on this journey. I am a doctorally trained coaching psychologist and performance coach, who has worked with professionals ranging from C-suite executives to musicians, startup entrepreneurs to professional athletes, and research academics to primary school teachers — as well as a veritable constellation of other developmentally-minded people from a range of vocations, cultures, and life experiences.
I am a patient and compassionate, but direct and no-nonsense coach. I work especially well with smart, cultured, well-read, and well-traveled people who have as-yet-unfulfilled ambitions and aspirations for their lives and careers.
Together, we'll use straight talk and deep exploration to focus your trajectory like a laser beam, and grow your game from strength to strength, using a personalized approach to establishing your goals, formulating an effective personal strategy, and positioning you to pursue your vision.
Where other coaches will offer generic corporate platitudes and Hallmark card clichés, I will customize the coaching experience according to your desires, and allow you to bring your most unique, authentic self to the fore.
Do you struggle with confidence? Then let's bring out your most assured and assertive self. Do you people-please? Then let's put YOU front and centre, rather than allowing you to default to second-best for the sake of others. Are you suffering from impostor syndrome? Then let's reaffirm all the genuine talent, potential, and brilliance that make you YOU. Are you wavering in personal and professional directionlessness? Then let's anchor you in a life and career that will bring you continued success, joy, and fulfilment.
Coaching is an investment in yourself. Let me help you make that investment pay dividends.
Reviews
2 reviews (5.0)
As a professional woman in senior leadership, I usually had found working with male coaches and mentors to be less productive (and less comfortable) than working with a female coach. Fortunately, Gareth has a fabulous gift of gab which creates instant chemistry and trust. His coaching allowed me to open up and reflect on myself, and he gave me the tools and insights I needed to make solid progress in my career. Gareth is a real breath of fresh air, down to earth and professional. I highly recommend his services to anyone wanting to make positive changes for themselves.

Debbie
Gareth is a master of his craft. Not only does Gareth bring a wealth of knowledge and expertise, but he also brings an approachability that is unmatched. From our first session, I felt I was talking to a long lost friend and was able to immediately drop my guard. My ability to get vulnerable was critical to my growth that we experienced while being coached. Gareth has a litany of tactics to help anyone reach new heights and meet their goals. With his guidance, I was able to overcome many self limiting beliefs and found a higher level of self confidence that drastically improved my trajectory in life. If you're looking for a coach that will break barriers and catapult your personal growth, Gareth is your coach.

Dan