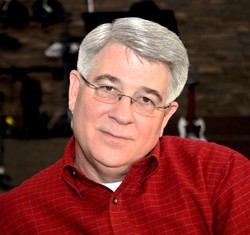 Gary Hedges

Chattanooga, Tennessee
Executive Coach, Leadership Coach, Team Coach
BA, MS, International Board of Christian Life Coaching Certified Master Life Coach
All leadership weaknesses involve trust issues. The degree of trust impacts every business and personal relationship. I help leaders & business owners build trust and effect positive change and ROI
About Me
I coach leaders and small business owners to achieve clarity of focus and improved levels of trust to make the most of their business relationships. This allows for achieving more significant goals and nearly always improves the bottom line, resulting in a positive ROI (I've never had a client yet who did not achieve a positive ROI).
I find that the changes most desired by clients, either for themselves or their subordinates, are usually identified in terms of technical skills or the lack of them. So productivity and benchmarks are the focus. But at least 80% of the time, there are underlying issues of relationships and softer skills such as EQ that are underlying factors that must be addressed.
My informal training for Leadership, Executive and Team coaching has come through the avenues of previous employment. Military (retired Army Major), healthcare administration along with for-profit and non-profit organizational involvement have all been productive training grounds.
My formal training has come through the American Association of Christian Counselors (Master Life Coach), as a Founding Partner of The John Maxwell Team (Certified Coach, Trainer and Speaker) and the Professional Christian Coaching Institute.
I currently serve clients in the U.S. and Africa.
Reviews
15 reviews (5.0)
Having never used a business coach before, I was uncertain of what to expect from Gary Hedges. Now that I have had but a few short hours, I can't wait to spend more time with my new business coach! Gary took time to ask relevant questions to learn about me, as well as my business. He then methodically lead me down a path to help me realize where I will be in 3-5 years. Gary has helped me set a strategic plan in place for business growth, including each of my goals, and by setting priorities along the way to accomplish success. As a business owner, it sometimes seems that we are only accountable to our clients; Gary helped me understand that we must be accountable to ourselves as well. Gary pushed me to think outside of my box, and gave me that extra enthusiasm to move forward to the next level of excellence. Gary is one of the most important investments in your future you can make!

Kathryn Hill, Affiliate Broker at Better Homes & Gardens Real Estate Signature Brokers
Gary is a perceptive listener. He has a gift that enables him to ask the right questions that lead you to your own right answers. In addition to his skills as an insightful listener, Gary has shown exceptional skills as an advisor, bringing his many years of business experience to the table. I highly recommend Gary for anyone needing to get past a sticky spot in their business. Having the outside perspective, especially from an insightful and experienced coach, is invaluable. •

Natalie Dewhirst, Partner at ThreeTwelve
Many years ago I was part of a men's leadership group led by Gary Hedges. When he invited me to join, I was reluctant because I didn't really see myself as someone seeking leadership opportunities, either personally or professionally. As my friend, he encouraged me to participate and to develop skills that I might need to have someday. The memory that sticks out the most is the stress and fear I felt when preparing and delivering a five minute speech to our group. I was certain that I would never pursue public speaking after that experience. What I didn't realize is that Gary's teaching planted seeds that continued to grow for years after the group ended. I have had professional opportunities that I never expected, and have often referred to the leadership skills that he taught me. Ironically, now I frequently present to groups of all sizes, speaking to physicians and other health care workers in my local area and at national conferences. Every time I am invited to speak, I remember those early days with Gary and I am thankful for his influence in my life. What makes Gary a great coach and mentor is his ability to see something of value in you before you begin to see it in yourself. And what makes him a great leader is his personal integrity and strength of character. He does not lead from a place of ease and simplicity, like those we meet who seem to have lived a charmed life, but from a place of having overcome challenges and struggles just like the rest of us. He will always have my utmost respect and appreciation.

John Jordi, Adjunct Professor, University of Tennessee at Chattanooga
Gary and I had the opportunity to meet and interact recently. His insightful questions get to the heart of a situation quickly and help others move productively forward. It's a pleasure to recommend Gary to individuals or leadership teams looking for coaching, visioning or planning expertise. I'm confident his kind and generous leadership style will make the work of personal or professional growth an easy and rewarding one.

Paige Boyd, VP of HR, Nissan
We did a lot of soul-searching and talking over the weekend…[and] made some serious decisions about the direction we will take with our business and I don't think we would have accomplished this so quickly if we had not met with you. Our conversations with you forced things out of the swirling thoughts in our heads into concrete plans on paper. For that I am sincerely grateful to you.

Natalie Dewhirst, Chief Operations Officer & Co-founder, ThreeTwelve Creative
I had the pleasure of being coached by Gary…During the formal coaching that I went through with Gary he instilled in me core values that have remained a constant in my life ever since. I believe that it is because of his coaching and leadership in my life that I am a better coach and leader to others.

Bobby Daniels, Media Director, Oakwood Baptist Church
I [had] decided to make a change in the way I approached the growth of my business. I decided to take advantage of his [Gary's] expertise in coaching…It is amazing the insight he has in the business world, and his ability to bring out new ideas and perspectives on different ways of looking at your situation, and moving forward with your goals. I can see the professional relationship between our two companies expanding as the business continues to grow. [I] highly recommend taking the time for this process. It will cut months off of the process of attaining your goals!"

Robert Maynard, Owner, Industrial and Environmental Services
Gary knows how to look at your business and analyze the strengths and weakness of it. He also has the ability to go deeper and look at the culture of your office(s) and what drives your employees to do what they do…[h]is own leadership experiences carries over…

Keith Myers, PTA, MBA, Regional Director, BenchMark Physical Therapy
Gary…was the keynote speaker and provided a timely and inspiring speech for the group of over 200 assembled.

Jeff Londis, President and Co-Owner, BenchMark Physical Therapy
Gary has demonstrated a genuine concern for the growth and success of the people around him. Gary is a great addition in any conversation, he's a diligent listener and adds value with his diverse background, experience and expertise. I have no hesitation in recommending Gary in any capacity.

Craig Miller, Vice President, Bank of America
I had requested input and recommendations from Gary considering a new start up I am considering. He eagerly offered his expertise and provided very valuable information and pointed out challenges and considerations that I had not thought of. His knowledge with business ventures, etc., is impressive. I definitely plan on reaching out to him for additional guidance in the future.

Joe Chastain, President, Financial Solutions and Consulting, LLC
He [Gary] was able to gather...background information by just having one conversation with me in the clinic as I stopped in one day to check in with my staff. Gary's name instantly rose to the top of our speaker list when we started talking about our Annual Awards Banquet. This banquet honors some of the brightest people within our company and…[t]he expectation for our speakers is very high to say the least; we have had State Senators, decorated athletes, and world renowned names in Physical Therapy speak at this event… As a presenter Gary captures the attention of the audience and delivers a powerful message… Gary took the time to meet with us and get an exact description on what we envisioned the message being and he completely exceeded our expectations. Gary was able to use his leadership experience and skills and give an outstanding speech that painted a picture of what we strive for as a company to provide our patients. Gary's speech was so motivating and powerful that we will certainly utilize his services in the future. Gary is a fantastic presenter, a great motivator, and he is someone who does his homework to exceed his client's expectations.

Keith Myers, PTA, MBA, Regional Director, BenchMark Physical Therapy
I have worked with Gary for almost 6 years and have found him to always be available for questions that might arise…I really enjoy working with him and look forward to the future.

Sue Davis, Practice Manager, Memorial Healthcare System
Gary exhibits real concern for others in the arena of life as a matter of success. Any amount of time spent with him will pay dividends as he is well versed in matters of physical, emotional and spiritual well being. I speak from personal experience as one who has reaped a harvest from his expertise. I commend Gary Hedges to you with a clear conscience and with supreme confidence that he can and will be an excellent resource for coaching or training.

Steven C. Lattimer, Harcros Chemical
My first experience with Gary was in 1999 for about a year. I was having challenges in my personal life that were beyond my control, and in turn affecting my business life. Through that year of one on one instruction and coaching I was able to minimize the effects of problems that I had no control over into my business life, while learning to better handle the challenges in my personal life. I would have to say that Gary is one of the most trustworthy, and honest men that I have ever met. I trust Gary in all aspects of my personal and business life…I use Gary as often as I can for both business and personal matters…He is very results oriented and possesses the knowledge required to guide you or your management team to positive outcomes.

Robert Maynard, President, Industrial and Environmental Services