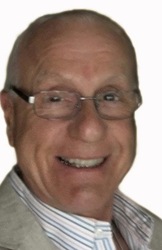 Gary Lombardi

Glen Cove, New York
Performance Coach, Career Coach, Business Coach
Successful; Serial Business Entrepreneur and Real Estate Developer
I coach successful people who use the Law of Attraction to create their reality, but are now stuck and in need of a thinking partner who will help you create the HAPPY Life you desire!
About Me
Are you saying to yourself right now,
• I'm 'Stuck!'
• If I Could only Meet the Right Partner who Understands my Frustration an Pain and Can Help Me get through the crossroads and figure out what direction to take in life
Then you have come to the right place. I can help you!
I Help clients like you who are facing challenging situations in their lives, career and relationships
• I will help you get through the crossroads and figure out what direction you want to take in life
• I'll give you the tools you need to succeed & will support you every step of the way, while holding you accountable to achieving your goals!
• I am committed to your success and take great pleasure in helping you achieve your goals.
Please note, I am No stranger to adversity as I have overcome a paralyzing fear of people and the fear of success to persevere and pursue my dreams of becoming a successful business leader in my community.
With My Proven, "TOP'S" program, Think, Organize and Prioritizing our thoughts into a rational & realistic order, hence taking deliberate action. With the culmination of 30 years of research, personal experience and study, I will teach you my proven techniques to self actualization!
Together we will identify your "stuckness", as I stand with you in your pain. Together we will formulate an effective program designed just for you, that will give you the happy and prosperous life & career you desire and deserve!
For more than 30 years >using my Proven Techniques; I have Created Several Successful Retail businesses, and a Real Estate Investment Portfolio of Apartment buildings in the Philadelphia area.
I offer a free 30 minute consultation, give me a call Today to get started.
To Schedule, click the orange button at the Top of the page or Call me Directly: 516-776-8890.
Thank You, Gary
Reviews
4 reviews (1 verified) (5.0)
I found Gary Lombardi to be a dynamic and extremely insightful business and life coach. With his intense listening skills and laser focus Mr. Lombardi has help me quickly identify my mental and emotional blocks and find grounded and wise solutions...I found his advise to be extremely valuable. Peter Montalbano Oakland California

Peter Montalbano
Gary assisted me in thinking through moving my small business into a retail space. I found his advice to be astute and thought provoking and always delivered with kindness and humor. Thank you Gary!

Stacee Gillelen
I met Gary in 2015. I had been a recruiter for over 6 years and my career hit a dead end. I wanted to start my own Staffing Firm and I was uncomfortable moving forward. Through brain storming and proper thinking Gary and I created a clear vision to put my business plan into action. With Gary's continuous expert advice and through his Self-Actualization Techniques I was able to start my Staffing Business and continually grow every year. I've been successfully in business for the past 3 ½ years Thanks Gary, for all you support and direction.

Diane Lowe Hollywood, Florida
Gary, There are many qualities that I appreciate about you as a business partner and friend. First and foremost you are level headed and always make decisions from a rational and empowered place. I've learned this can be very difficult in business and investing as I've seen other partners react differently when it comes to money. I appreciate that no matter what the news is I can always count on you to work through the emotions and come to the conversation to deal with whatever we have to do, in an empowering way as opposed to coming from fear. As we've discussed before I greatly appreciate your Unique ability which is to be able to read and understand people. What takes people days months or years to learn about someone you typically have that pinpointed after meeting someone once. You are very intuitive and insightful. You're also fair. Obviously we have legal documentation outlining our partnership and agreements but what I've learned through you and our experiences is that more important than a legal document is the "spirit" of the partnership and I'm so grateful that the "spirit" of what we do comes from a place fairness and integrity. Experiencing and learning this from our partnership has enabled me to take this spirit into future partnerships and has been something that is greatly valued in my other partnerships. In sum, I've had lots of partnerships over the past 10 years and I consider my partnerships with you the most successful out of all my partnerships to date and I believe that is because of the human being involved…YOU. Doug

Doug, Real Estate Developer, Philadelphia, PA