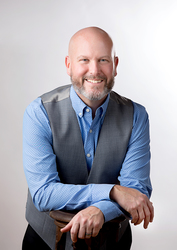 Gary Malcolm

Seattle, Washington
Leadership Coach, Business Coach, Team Coach
Leadership & Communication, Certified Catalyft® Facilitator & Coach
Through courses and coaching, I develop people and teams in Leadership & Communication and help business owners who want to work less, make more & enjoy the journey.
About Me
If you are the kind of person or organization committed to developing a culture of Leadership & Communication, Gary's courses and coaching are an ideal solution.
For more than 25 years, Gary has been a successful Director of Operations, General Manager, and Entrepreneur, developing multiple businesses and training thousands of people. His passion is moving companies and the people who own them forward, from long-standing traditional brick & mortar to tech startups.
Leadership & Communication
A hunger to develop leaders and a communication quest as an inquiry led him to build his dogma, The Voice of the Business. Most of us rarely take the time to develop our leadership and communication skills. We end up using 'experience' as the teacher. That often has us repeating the same patterns with sub-optimal results. Inside the course and coaching, we will dive into the kind of leader and communicator you want to be instead of the ways you defaulted to be. Whether you are an experienced leader or just starting your journey, this robust curriculum will develop your leadership and communication well after completing the course ($350 for individuals) or coaching.
Business Owners
The Pinnacle Success System™ provides entrepreneurs with a proven process to move up the competition continuum by de-commoditizing their view of themselves and their businesses and then applying this new awareness to all aspects of their productivity, offering, and processes. The results are extraordinary.
Gary enjoys speaking, training, developing, and coaching, helping others discover rewarding professional success and unprecedented personal fulfillment. He is actively involved with his community and personal/professional transformation and values his family and friendships as his greatest sense of wealth.
Reviews
12 reviews (5.0)
I didn't know what I was getting into when I took Gary's Leadership & Communication course, but I sure am glad I did! Gary's method of teaching is very interactive, informational and fun. I met some amazing people in our cohort who offered their services to help excel our business. I will forever use the "golden nuggets" learned from his course not only in my professional, but personal life as well. Thank you Gary

Ryan Cogdill
Gary was a great leader in all the discussions, engaging all participants and at a pace that could be easily followed. Thank you Gary!

Liz Craul
I always like interacting with Gary. He is positive and upbeat while still being real and a lot of fun. The training with Gary was eye opening. It is not that I'm not tracking or I'd been especially disorganized, but training with Gary (Key Growth) helped me to hear what my friends, family, and clients were saying about my strengths. Sometimes you can be too close to a topic to see what is working well already. Once we had some clarity on what lights me up and what gets results my friends and clients most value. From there, Gary helped me to see how I was using my time and while it was efficient in its own way ... Gary helped realize where I was spending a lot of time on things that really were not moving my business forward. I recommend talking to Gary about what it is you want to achieve. He will not only help you get there He will help make it as easy as possible to do that, and enjoy your journey.

Jonathan Amundsen
Gary is not only a visionary, but an executor - essential skills to have when it comes to any business venture. His enthusiasm and passion for betterment is inspiring and contagious to anyone he is in contact with. I feel grateful to have had his guidance throughout the years while I build my startup. He is great at posing thought provoking questions and guidance while also helping me bring laughter and joy into doing the hard things. This is an often-times tricky balance to strike, but Gary does it with excellence. His experience in the business world helps to navigate the difficult challenges I've had in my startup. Very grateful to have been coached by Gary!

Emily Cheng
I took Gary's leadership course to help me with my role in coaching several groups in a business referral organization. I had several "aha" moments during the course on things that I had done in the past that were not what I considered excellent leadership skills. Gary's class helped me to see how I could make a different choice in the future and gave me clarity on what goals I want to set going forward in learning how to be a better leader. I found Gary's style to be very respectful, clear, fun, and encouraging. I would recommend him to anyone who wants to be a better leader.

Laura Vincent
Gary has been an amazing mentor, business coach, and friend. We met Gary after our Founders Live pitch and since then, he has been an integral part of the growth and success of our business. He is been the go to person for advice during the challenges faced as a startup. I am enrolled in his Leadership & Communication Course next week and cannot wait to gain more insight and knowledge from him.

Ryan C.
Before attending Gary's Leadership and Communication Course... there were a couple of areas I wanted to enhance in my life. The first one was being a better communicator with my ex-wife, having a child with her, and parenting on two different sides. We never saw eye-to-eye in raising our child. After the course, I can communicate better with her, and we have a better relationship for it. It makes it a better situation when the parents are on the same page. The second breakthrough I wanted to work on is how to ask for what I want in my professional career. Asking for guidance on how to promote myself or moving up within the company and asking for pay raises. Gary is an amazing person and willing to help in any aspect of life. Gary is top-notch.

Michael Cunningham
Gary's class on Leadership and Communication was extremely beneficial for me. It has helped me both personally and professionally with my relationships. If you are struggling with communication this is the course for you!

Kyle Wagner
I recently had the opportunity to participate in Gary's Leadership & Communication Course, and I am so glad I did. The tools and techniques I gained access to were ones that I was able to use immediately in my daily work and personal life. The Course structure allowed me to assess and adapt my leadership style to meet specific challenges that I was facing. Gary is extraordinary, and his coaching style and leadership toolbox are fantastic. I now have more clarity and intentionality when discussing difficult matters, and I feel confident in my ability to lead with confidence and empathy. I highly recommend this course to anyone looking to improve their leadership skills and enhance their communication abilities. The lessons learned will surely make a positive impact in both your professional and personal life.

Yolanda V.
Gary classes always make me think about how I can be better. They are inspiring. He helped me pin point what is great about me and pointed me in the direction of positive thinking. I highly recommend working with Gary.

Savannah
Working with Gary Malcolm has definitely changed my life - in many ways. He has asked me numerous direct questions which ultimately changed my perceptions and ways of thinking. He provides unfiltered yet supportive feedback, and he is always game to brainstorm paths of personal and company improvement. I'd highly recommend Gary for individual coaching or any other professional engagement within a team environment.

Nick Hughes
Gary is simply the best! His program is personalized to the individual, and I can say that I am so much more confident in my self after taking his class.

Ana Ramirez