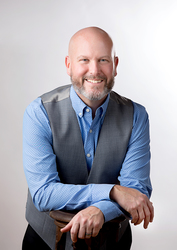 Gary Malcolm

Seattle, Washington
Business Coach, Entrepreneurship Coach, Performance Coach
Certified Catalyft® Facilitator & Coach, Senior Graduate of Landmark's Courses & Programs
I work with small business owners and sales professionals who want to work less and make more by de-commoditizing their business. I am committed to helping each client thrive in business & life
About Me
For more than 25 years, Gary has been a successful Director of Operations, General Manager, and Entrepreneur, owning and developing multiple businesses and training thousands of people. Gary's Pinnacle Gift™ is bringing out the full potential of others. He does this by listening and seeing opportunities for professional and personal growth. Gary enjoys speaking, training, developing, and coaching, helping others discover rewarding business success and unprecedented personal fulfillment.
The Pinnacle Success System™ provides entrepreneurs with a proven process to move up the competition continuum by de-commoditizing their view of themselves and their businesses and then applying this new awareness to all aspects of their productivity, offering, and processes. The results are extraordinary.

Gary is actively involved with his community, personal/professional transformation and values his family and friendships as his greatest sense of wealth.
Gary's Pinnacle Gift™ Statement:
"Being Key to Growth"
Through compassion and encouragement, I help people transform their Business AND Life by quickly seeing the big picture, calmly simplifying complex situations, and creating winning results in all areas of life.
Others can count on me to be innovative, authentic, enthusiastic, and fun.
Reviews
Gary doesn't have any reviews yet.