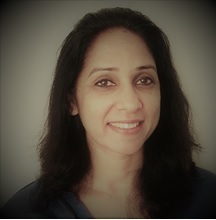 Geethika Agastya

Hyderabad, Andhra Pradesh
Leadership Coach, Health and Fitness Coach, Life Coach
BS, MS, Certified Life Coach from Blackford University, Certified Personal Trainer from American Council on Exercise (ACE), NLP Practitioner, MBTI Facilitator
I coach those who wish improve physical fitness, healthy relationships, professional skills, emotional maturity, find life's purpose, gain inner peace.
Details

Hyderabad, Andhra Pradesh
+917337004704
Send Message
Visit Website
Hourly Rate: $50 to $100 US Dollars
Gender: Female
About Me
"Your objective is my goal" - Geethika Agastya
Fitness Enthusiast and Trainer; Certified Life Coach from Blackford University, Certified NLP Practitioner from School of Excellence, Certified MBTI Administrator from CPP.
I believe that change happens only if it is addressed from deep inside us.
I am passionate about being the driving force that propels people to achieve their dreams. I quit my corporate job so I can be this energy force helping individuals gain inner peace.
I coach individuals on life changing aspects that include - finding a career path, selecting the appropriate area of focus, taking decisions, setting goals and achieving them, improving lifestyle to balance all aspects of life, addressing conflicts for healthier relationships, increasing emotional maturity through self awareness and gaining inner peace.
I provide executive leadership coaching and facilitate workshops for executives and senior managers helping them align with the organisation's expectations and develop their leadership abilities in areas including team management, strategic thinking, balancing objective and empathetic decision making, power of delegation and managing conflicts.
As a leadership development consultant, I facilitate workshops for teams, groups, and as a coach, provide one on one coaching services. I leverage new age methods that help my clients go deeper into their subconscious minds and make the needed changes at that level.
I have over 25 years of work experience working with global teams and individuals, helping them achieve their objectives and goals.
Corporate work experience includes: Microsoft, Satyam, Ford Motor Company, General Motors, Chrysler, Johnson Controls, Prism, Idea Engineering, Production Modeling Corporation.
Trustee for a Seniors Home that provides free basic needs for destitute elders and an Outreach firm providing life skills training to the less fortunate children.
Reviews
16 reviews (1 verified) (5.0)
Geethika and myself have not had our first telephone session.At this point she has been very encouraging and patient waiting for me to give her the best time to have our session.I am looking forward to to see if we are a good fit.

mark schomburg
I approached Geethika to be my coach in almost all aspects of my life. We meet based once a week, and I just let her know some of the things that are bothering me. She brings my attention and focus to things that matter, helps me keep things in perspective, and motivates me to be better at my job and also think of my long term career goals. I am able to talk to her about my relationships and other issues that I can't share with others. I am also working in all male environment, makes me feel like an outsider at times, but, by just retaining focus on why I am there, helps me push aside any of these feelings. I have a continuing coaching relationship with her.

Professional, Age 25 Social Enterprise, Hyderabad, India
Geethika is my leadership coach. She first set about understanding expectations regarding my role, my company's values, expectations my boss had and my own expectations, then set goals for us to achieve. During my sessions with her, I felt very comfortable exploring emotional areas which I had blocked out, things that had hurt me in the past, how they were playing a role in how I was handling things today. At the end of a few sessions, from a work perspective, I have successfully been able to delegate more and be more objective in my decision making. Our coaching relationship has been only for a month, and I am confident the ensuing months, we will achieve our goals.

Executive, L & D, Hyderabad, India
My father hired Geethika to help me understand potential culture issues as I was going to attend grad school in US. He was worried because of my "shy" nature and my "few" friends. Geethika really helped me. I think I went along but I was skeptical about the whole thing. But I did learn a lot of things during my 4 sessions with her. Ofcourse, the culture part of it to help me understand what to expect and how to modify my own response to different situations. What I also appreciated is her understanding of my, and what my dad said as "shy" she understood it to be just my nature to want to be with a few people, and mostly to myself. But, I did appreciate that she pointed out some blind spots, and helped me think from my parents point of view. I know I have not put it all into practice yet, but I know I'll get there.

Engineer graduate, Age 21, Hyderabad, India
I dropped out of college from Canada as I did not feel the passion for the course I joined. My father was pretty upset with me about this, and left it to me to figure out what next. That;s when I approached Geethika, and she was extremely patient in hearing me out first. She then went on to say that though the decision is mine, it would be better to have a buy in from my parents as well. She spoke with both my parents individually, and then finally, met the three of us, just once. The session was for around 2 hours, and was filled with nuggets of information. Her approach was to make me establish my career objectives, play the devils advocate regarding my choice of career, then draw up a timeline from now to when I would actually be financially independent. All that planning, helped me think clearly, and while I was doing that, it also provided my parents an opportunity to understand what it was all leading up to. She also identified friction in communication between my parents, and demonstrated a few things that showed us how our innate personalities make us what we are, and how we can improve our relationships by better understanding others needs for information and communication. She went beyond her role, to also connect me with another student from the city going to the same college, just so that I have company.

Age 20, College grad, Hyderabad, India
My parents approached Geethika to help me plan my next steps after school. I felt at ease talking to her about what my interests and passions were. She took in all the information and presented us with options that would be suit me. She further assisted in identifying colleges and which were my best options. She facilitated the entire process by removing the blocks my parents had regarding my choice of college which was in a different city. I finally joined a college of my choice, onto becoming a lawyer, and all of us are extremely happy with the support and direction we were given.

Age 17, High school graduate, Hyderabad, India
I weighed 135 Kgs, and was filled with depression regarding my self image, and lack of a job. Geethika helped me set a fitness routine, and followed up to ensure that it became a part of my daily routine. She helped me with a diet plan, and kept pushing me to see myself the way I am. She was the first to tell me that I am probably weaving stories and creating excuses for not achieving things in my life. She made me think, set goals, and drive towards results. By the end of 6 weeks, I had a regimented fitness routine, did not indulge in snacking, had goals for getting a job, and was filled with a purpose. I appreciated her straight forward approach and calling a spade a spade. It felt tiresome to be literally pushed so much, but when I saw my weight dropping, and my depression lifting, I understood it was just worth it. Sometimes we need to be pushed.

Unemployed, USA
Geethika has been my coach for more than a year. I started with a monthly package, but soon she provided me with flexible options. She coached me on my social anxiety, my inability to speak out during meetings, my relationships, as well as my career growth. Each hour she spends, she ensures she listens completely, prompts me with questions to think through, and provides different and objective perspectives to the situations. I have seen a change in myself, with an increase in self confidence, a zeal to achieve, and reduced social anxiety. I have to work on it a bit more, but she has given me time and a ear whenever I needed it.

Financial Analyst, Hyderabad
Geethika was my Leadership Coach for 6 months. I understand that being a Technical Manager and straddling technical excellence and leading people, required a different set of competencies entirely. She helped me immensely understand what my competency levels are, based on my organisations expectations, and helped me understand the changes I needed to make in my outlook regarding different aspects of leading people, and playing my role as per the needs and expectations of the company. I have been able to understand the areas where I need to view things from a strategic perspective, and also work on my ability to set goals and make decisions.

IT Development Manager, Wells Fargo, Hyderabad
She helped me set my goals. I was conflicted with place of stay and the fact that I relied on my girlfriend for my visa status. I wanted to move out of the relationship, and was finding it difficult to break off. It was affecting me at work as well. She helped me work through various choices that were before me, and I am much more confident and know how I am going to move forward.

Manager, Restaturant, Norway
Geethika helped me with planning and applying for colleges. She helped me with the application process, pointed out how to improve my essays, set focus for me with respect to which colleges would be most suited. She also interacted with my parents and helped us come to terms with the location of study.

Zeeshan, 19 years, Pune, India
Geethika was with me every step of the way to help me get to my goal..I set a new guinness record in holding 26 hours of aerobics class. She showed excellent management and organisation skills, and helped me immensely in strategy and execution of my attempt and ultimately setting the record.

Dinaz Vervetwala, Fitness Instructor, 40+, Hyderabad, India
Geethika helped me deal with past issues that were getting in the way of progressing on the work front. She also helped me through business strategies and put forth different ideas to get my plans working.

Entrepreneur, 40+, Rajasthan, India
I approached Geethika to get a better understanding of myself and help me get a hold of my impatience with people at work. She leveraged MBTI and helped me get an indepth understanding of my personality preferences and how they played a role in my decision making and communication. I was able to see how I perceive others and how others perceive me. At every step, she brought in a perspective I was blind to and how it affected my inter personal relationships. I understand myself better now, and accept others choices more easily. Helped me deal with my anger issues.

Senior manager, Age 35+, Data Warehouse, Bangalore, India
Geethika coached me on my confidence issues. She helped me get over my brooding issues including self pity and being stuck in past issues. I was pointed out my strengths and she helped me gain confidence in myself. My anxiousness while meeting people led me to stammer and stutter in my interactions. I do not do that anymore.

23 year old student, Hyderabad, India
Geethika has been my coach as of three years now. My dad died when I was still in school and I took over the family business at an early age. When we first started I was carrying a lot of the past with me, esp my dads expectations of me as the eldest son, making me extremely self critical of myself and pushing myself hard in various activities. My relationship with my mom and brothers was not good. She helped me work through all of this one at a time, recognizing each time, the root cause for my behaviors. She helps me decide, set goals and prioritize. Today, I do not dwell and brood over the past, and my mom has finally recognized and acknowledged my efforts. Geethika gives me a direction that helps me stay positive and focused on progress. She also pointed out various techniques that helped me work through various decisions.

Second generation entrepreneur from West Bengal, India