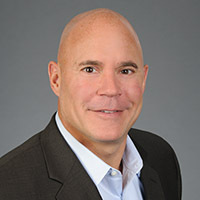 George Rathman Atlanta, Georgia
Executive Coach, Business Coach, Career Coach
BS, JD, SPHR, DISC EQi 2.0
Are you a leader striving to improve strategic thinking, delegation and work life balance? I will partner with you to develop simple, motivational action plans reflecting your values and life choices.
About Me
I am a Professional Executive Business Career Development and Transition Coach who has a passion to help others obtain the vitality and success they desire in order to make their lives more manageable and enjoyable. With over 15 years of experience as a Human Resource Leader in Talent, Learning and Leadership Development as well as an NCAA Division I Head Coach, I guide people to create a life of greater fulfillment. I work with individuals or groups to thrive in the face of ambiguity and change. I help people see and achieve beyond perceived limits to develop their optimal life. As people are naturally creative and resourceful, I seek to elicit solutions and strategies from clients in order to develop a truly meaningful, accountability-based action plan.
I know choosing a coach is a very personal process, and I look forward to connecting with you, so we can determine if I am the best fit for your needs. Schedule a complimentary consultation with me so I can learn more about you and talk about what you want to accomplish.
Additional Information about George:
Professional Experience
- Multi-disciplined Human Resources Leader; SPHR certification
- Led teams to implement/evolve Talent, Learning and Applicant Tracking Systems
- Led field teams delivering learning and development to over 30,000 associates
- Implemented Talent Review Process in partnership with Senior Executives
- Led NCAA Division I Swim Team breaking over 100 school records resulting in 5 conference champions
- Directed compliance for NCAA Division I Institution
- Financial and International Tax Analyst
Education
- Institute for Professional Excellence in Coaching ("iPEC")
- University of Cincinnati College of Law
- University of Virginia, BS Finance
Interests
- ​Education, Health & Wellness, Volunteering, Art, Travel, Reading
Reviews
George has 15 reviews.
I highly recommend George Rathman and the executive coaching services that he offers. When I first reached out to George, I was in need of guidance and direction on the "next step" in my career. I was truly at a crossroads and seeking a refresh. George carefully guided me over the last six months, and I confidently "landed" on an exciting and actionable next step. He is an extremely positive person and helped me to achieve a new level of self-awareness. That self-awareness has made me a much more thoughtful and satisfied person - both personally and professionally. We often do not invest in ourselves beyond college, but I highly recommend that you make an investment in yourself by working with George.

Nashville, TN
From the very first conversation with George, I knew that I would grow from this experience. He immediately made me feel at ease and comfortable with a process with which I had no prior experience. The Energy profile and thoughtful questioning transformed my leadership perspective and impact. My team and those closest to me saw a noticeable difference. The transition from one position, culture, and group to another presented many challenges. George coached me to a higher level of leadership and positive impact. This was the obvious goal for the professional coaching. The aspect that I had not considered was the personal goals that I set for myself through the coaching. George also challenged me to consider my health and wellness as an aspect of my leadership impact. This led me to revisit my meditation and planning time to increase my effectiveness. After the coaching sessions, the alignment between the leader that I intended to be and the leader that I actually was became realized. I also saw reduced anxiety and stress as I integrated reflection into my day to day discipline. This process forever changed me for the better. I would recommend George and his services to anyone.

Atlanta, GA
"George is an exceptional business coach. He has kept me focused and on track with my goals. He listens attentively and offers valuable tools and creative ideas that are easy to integrate into my business. George's consistent support, his insights and observations have helped me to develop and clarify my intentions around my business as well as to look at my deeper values and needs. I feel very fortunate that I was able to work with George and glean from his exemplary coaching skills."

Toronto, Ontario
I have known George since my athletic days at Xavier and more recently began working with him as an executive coach. His experience and wisdom have proven to be exceptionally valuable in both my professional and personal journey. He opened my eyes to energy leadership as a framework to become aware of my own energy levels in various organizational dynamics. It's an expanded way to approach leadership and life. If you find yourself facing a new leadership role, navigating challenging organizational dynamics or with a deep desire for growth you should consider working with George as a coach.

Salt Lake City, UT
Overall, trying to accept the changes and challenges in my life had become a daily task that was not going well. Indecisiveness, spinning my wheels and procrastination became constant companions. Through a personal recommendation, I contacted George and quickly discovered an expert business and life coach that listened with his heart. George helped me set in place different processes to stop spinning my wheels and re-discover the inner strength to recognize, accept and transform the business and personal spaces of my life. During each coaching session, George continually presented tools to work with, the inspiration to stay motivated and did it all with a large measure of fun. Thank you George!

Bedminster, NJ
When I reached out to George, I was struggling to define what I wanted out of my business. Within a few sessions, he guided me in developing clear goals and an actionable plan to reach these goals. George's coaching illuminated our challenges and ultimately helped take the business in the right direction.

Atlanta, GA
George Rathman has truly catapulted my self-awareness, confidence and ability to navigate challenging situations to an entirely new level. He has helped me clarify my professional and personal strengths and priorities, and then stay true to these priorities as I move forward. Rather than talk "at" me or advise me to follow "Option A" or "Option B" in a given situation, he will guide me through a discussion, which ultimately leads me to see which option to pursue.

San Francisco, CA
I was at a crossroads and realized I needed someone to help me figure out which direction to take to lead a more fulfilling life. Following our initial consultation I could tell George identified my struggles by asking all the right questions. He gave me the tools I needed to not only handle the conflicts that were stagnating my growth but he also helped me realize my potential and what I had to offer both personally and professionally thus giving me the confidence to begin the journey to a new chapter in my life. Self-evaluation has always been somewhat of a painful process for me but George's patience and ability to get to the heart of what was holding me back proved invaluable. I would highly recommend his services.

Atlanta, GA
The Energy Leadership Assessment that George completed with me has been incredibly useful, in helping me understand how I show up in different aspects of my life, and why I respond in certain ways in certain situations. I have a much greater awareness around where I'm at my best, and how I can strive to move to that positive energy level in stressful situations. Professionally, this has assisted me through relocation to a different state, an extremely challenging job situation, and a subsequent new position that is a great fit for my experience and aspirations. Personally, it has given me a number of skills and greatly increased my awareness about how to work with family members for a win-win outcome.

San Francisco, CA
George, as a coach is brilliant, concrete, methodical and flexible. Though I brought many years of experience in corporate, NGOs, education, and non-profits to my small business when starting it several years ago, George's ability to rapidly synthesize information, analyze paradigms, and guide me to concrete, measurable actions enabled me to implement immediate strategies in developing, delivering, and recognizing a return on our processes. I highly recommend George and will continue to work with him.

Atlanta, GA
Having George as my coach has been one of the best things I have done for myself in a long time. He has enabled me to look at my life differently and find a different sense of calm that I have not had before. I am always energized and excited after our conversations. What I enjoy the most is that I find myself passing on the little nuggets of wisdom to someone else. The experience has been truly wonderful.

Nashville, TN
George was instrumental in helping transform my business idea from a simple thought to a reality. I had talked about starting my own healthcare practice for years but didn't know how or where to start. Through mindful guidance and coaching, he empowered me to move forward with my project and I couldn't be more pleased with his services. I would refer him to anyone considering career development or transition without hesitation.

Atlanta, GA
George listens to my issues and goals; he provides positive feedback, insight, and most importantly, direction not only to resolve my issues/obtain my goals but a path (process) fulfilled with satisfaction, growth, and reward. In working with George, I have generated a more positive attitude toward my personal life and my future career.

Cincinnati, OH
George used thoughtful and systematic questioning to determine what was important in helping me move forward in my career. We zeroed in on identifying transferable skills that would allow me to present skills and expertise in an industry in which I have no prior experience. The method he used allowed me to identify a comprehensive list of skill sets and provided a foundation on which to build a new resume and search strategy. George's insight helped me realign my strategy and has already proved helpful in helping my career progress.

Atlanta, GA
During our time together I found George to be calming and sincere. His ability to ask empowering questions to move me forward was magical. He has an extraordinary ability to create a supportive environment which made me feel safe to talk about challenging life events. I so appreciated it.

Charleston, SC