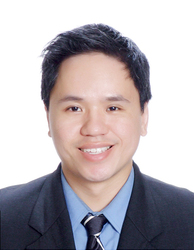 Gerry Sioco JCTC JCDC

Quezon City, National Capital Region
Christian Coach, Career Coach, Executive Coach
Gallup-Certified Strengths Coach, Knowdell Job Transition & Career Development Certified Coach, Myers-Briggs Certified Practitioner
I coach Christian professionals who feel stuck and overwhelmed find meaning and clarity so they can multiply breakthroughs in every aspect of their lives, including the people they lead.
Details

Quezon City, National Capital Region
+639281883107
Send Message
Gender: Male
About Me
Do you wake up dreading to go to work?
Do you feel unmotivated and uninspired unconsciously affecting your performance and results?
Do you feel hopeless because you believe you have limited choices to make you fulfilled where you are?
I hear you. I have been in your shoes. I know how it feels to be undervalued and under-appreciated. Your situation does not have to stay this way. I have helped a lot of professionals like you find clarity. I have helped them see situations in multiple perspectives allowing you to gain deeper awareness and understanding for insightful decision-making.
Allow me to invite you for an introductory call as I listen to what's making you feel stuck and unhappy. I want to listen how you envision yourself and your people performing at best. I'll tell you whether my get-to-the-heart and Spirit-filled coaching approach can help move you from where you are to where you and your team want to be.
If this is your first time being coached, relax, you don't come for coaching because there is something wrong with you. You work with a coach to help you realize the dream that God has placed in your heart.
If you are not used to taking risks and getting out of your comfort zone. It's normal. We will find solutions that you are comfortable doing yet still propel you to grow.
If you are worried about the costs, we'll find a way to work with your budget. The costs of staying miserable in your job is far greater. Studies show that it has major negative health effects such as weight gain, mental health, stress and losing sleep. It affects your personal life. Most of all, it can kill your confidence and self-worth. Let me help you discover a way!
I will lend my coaching expertise to the fullest of my ability to help you become the admired leader who has inspired himself and his people to reach their true potential for God, their family and their community.
Get in touch with me. Feel free to call me right now.
Reviews
15 reviews (4 verified) (5.0)
I had a very positive talk with Coach, to the point that his question as simple it may seems, put into tears..I am looking forward to work with him soon.

Ma. Rosario Salas
Sheryl Dequinon
Winlove Dela cerna
Red
I just want to thank you for everything - for being there and listening to my crazy stories! -for helping me realize my mistakes, and helping me how to make better decisions on my own. I really look up to you and I hope that someday I can lead people the way you lead them.

Randall Ong, University of Santo Tomas
Thanks for helping me grow into what I am today and what I will be in the future!

Geoffrey Allen Tan, iAcademy
I want to specially mention your eloquence in evaluating our strengths that made us realized what and how can we be of big help for the goal of our company. Thank you for the unforgettable Strategic Planning.

Cecilia Fernandez, Production Manager, Miyuco Enterprise
Thank you sir! We enjoyed our Strategic Planning, especially those inspiring words you've told us during 'Knowing your Strengths' moments. We wouldn't discover or truly know the meaning of our exemplary strengths had you not explain it well. It inspires us and boosts our energy to do our best to meet our goals for the next 3 years. You're a very good trainer!

Abigail de Leon, Sales Manager, BIG Group of Companies
The thing I appreciate about Gerald Sioco is that he is willing to guide me in any problems that I need to overcome. I will always remember how you helped me prepare for my job interviews and tweak my resume. You even initiated to have a mock interview with me. The process gave me so much confidence that I need. I will recommend you to anyone who wants to grow as a person and has the desire to discover more about themselves.

Ron Cliffe Ong, Factory Manager, New Hazel Nuts Bakery
Coaching with Gerald Sioco is based on a caring friendship, not just a business relationship. He made sure to keep me accountable on a regular basis. What I love about Gerald Sioco is he makes me feel that he genuinely believes in me and in my potential. Because of which, I was able to achieve and go beyond the goals I have set.

Doo Hee Cho, Student, Hillsong College
A coaching session with Gerald Sioco is always a value-adding conversation I look forward to. There's a certain air of vulnerability, transparency, and certainty you get whenever you talk to him. Even as an introspective person on my own, he was able to empower me to really dig and answer tough questions I didn't consider asking myself.

Stephanie Louise Sayson, Capabilities Coordinator, Coca-Cola Beverages Philippines, Inc.
What I appreciate most about my coaching sessions with Gerald Sioco are those 'AHA' moments I've experienced in the middle of our conversations. Those moments were a mix of intrapersonal insights as well as new perspectives and solutions to the challenges I was facing. I highly recommend Gerald Sioco if you're serious about achieving your personal goals. He will guide you through those blind spots so you can see better and achieve faster.

Glenn Matthew Lizares, Business Development Manager, Kraft Heinz
What I appreciate most about Gerald Sioco is the openness of our coaching relationship. I love the space that we have in our coaching conversations. Our sessions have helped me realize my blind spots where I have found myself in a lot of 'AHA' moments in the middle of our conversations. Coaching with Gerald Sioco feels so light yet meaningful and insightful.

Bryan Timothy Tiu, Senior Business Analyst, Cobena Business Analytics and Strategy Inc.
I highly recommend coaching with Gerald Sioco. He asks powerful questions that allow me to clarify the purpose and direction for my life. Moreover, each coaching session has a clear next step, which I was accountable to that pushed me to progress in my life. I highly guarantee that anyone who undergoes coaching with Gerald Sioco will greatly benefit from it.

Jervis Ng, Executive Director's Assistant, Hexagon Group of Companies
Gerald Sioco has guided me to find the right answers to my own questions. He made me take responsibility and raised my awareness of where I am and where I should be. Because of which, I have better discernment and can now live to my full potential. In the few number of sessions we had, I find it rather engaging. I will easily refer Gerald Sioco to anyone.

Christian Herbert Hui, Assistant Manager, Manulife Data Services