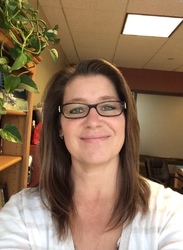 Geraldine Kucher

Edmonton, Alberta
Life Coach, Relationship Coach, Family Coach
My clients are individuals and families/couples who are looking for clarity and guidance in reaching their goals or making necessary changes to improve their situation. Face to face or online sessions
About Me
I love helping couples or families that are having difficulties to get connected and to work through lifes struggles, and get to their happy place. I look at people as individuals to assess what their needs are and where they want to be. Everyone has life issues and being able to talk to someone that is not involved and to get an outside perspective can be so helpful, as when your so immersed in a situation, its hard to change your view on your own. Transition can be overwhelming, but it doesn't need to be. With the right coaching, suited to your personality and needs, it can be fulfilling and rewarding to take the necessary steps to follow your dreams. Reaching your goals and making changes makes you feel amazing!
I am a Certified Life Coach with Certified Coaches Federation. Throughout my life, I have always been able to guide people to learn and grow as individuals. I am intuitive and compassionate regarding my clients needs. My intention is to help you discover your own personal blocks, that keep you from moving forward. It gives me a great sense of peace when I see my clients flourish, and connect with their own inner wisdom. Its a great feeling!
I look forward to guiding you on your journey.
Reviews
Geraldine doesn't have any reviews yet.