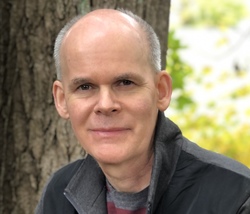 Gerard Murphy

Abingdon, Virginia
Spirituality Coach, Life Coach, Relationship Coach
M.Div, CSLC
I coach mature adults for whom psycho-spiritual growth and emotional healing are integral to their overall flourishing. I help my clients achieve their self-help goals in the shortest time possible.
About Me
Originally from Ireland, and a former priest of the Catholic Diocese of Oakland, California I am a graduate of the Holistic Learning Center, NJ – the only Spiritual Life Coaching School in North America. I have been extensively trained in the trademarked Life-altering HuMethod™ Coaching Exercises Supported By the Journal of American Medical Association Research.
As well as obtaining my certification as a Spiritual Life Coach, I hold a M.Div degree in Theology & Anthropology, and in 2017 my debut book, 'Do It Anyway: Deep Spirituality Meets Real Life' was published by Patheos Press. It is available on Amazon!
Yes, you may seem to have it all together: a successful career, a "good enough" marriage/partnership and enough to live on. But have you ever wondered why you're settling for "good enough" when you haven't even scratched the surface of poet Mary Oliver's question: "Tell me, what is it you plan to do with your one wild and precious life?"
What more can you bring to the table of life? What's stopping you? How authentically are you living your core truths and values? Are you unconsciously sabotaging what you are capable of becoming in this lifetime?
It would be my honor to revolutionize your personal and spiritual growth with advanced life skills. And to co-create with you a sacred environment of trust where you feel safe to emotionally heal, and ultimately thrive!
Reviews
3 reviews (5.0)
I recommend working with Gerry to anyone who seeks becoming more aware of who they are and the related opportunities that can bring. I took this course in search of both spiritual and personal growth. I got both, and more. The material we worked with included a variety of approaches. Some of my experience consisted of learning to reframe approaches to make them work for me. Sharing this process with Gerry was especially satisfying. Gerry's compassion and empathy assured that my voice was heard and influenced the choice of our focus. We opened doors to both healing and new opportunities. I felt guided and nurtured. Though some of our focus helped me with issues I have struggled with for years, I also found new insights that now enrich my life.

Harry Baya, Retired Software Engineer
Gerry is an intelligent, kind, and patient life coach who will encourage you and guide you along your journey!

Miranda
I recommend Gerry for anyone who is interested in creating an authentic life that they desire. We all struggle from time to time and none of us "has it all together". Maybe you feel that there is just "something more" or maybe you're seeking a way of life that is more fulfilling and genuine. You may be struggling with something specific or something you just cannot put your finger on. Either way, teaming up with Gerry can provide results that are hard to achieve without solid direction and the proper toolset - Gerry can provide a solid direction and the proper toolset. Interesting challenges will come up and I am pleased to report that I was (and continue to be) confident in rising through those challenges.

Donna Soderquist