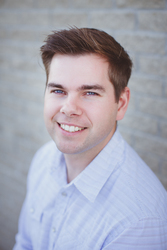 Gerrit van Bruggen

Vancouver, British Columbia
Business Coach, Leadership Coach, Executive Coach
BA, CEC, ICF Member
I work with growth-oriented leaders and entrepreneurs as a strategic thinking partner, bringing clarity and awareness and helping clients build strategies for personal and organisational growth.
About Me
I'm a leader and coach with a gift for connecting with people and connecting the dots.
If you know what you want to accomplish and are looking for a young and energetic strategic thinking partner, with a track record of success in building companies with award-winning culture and growth, then we should talk.
I will help you clarify your goals and challenges, develop vision, create awareness of needed growth areas and build effective strategies.
Reviews
4 reviews (5.0)
I always appreciate when Gerrit coaches me because he brings so much clarity. He takes all the pieces of what I am saying and puts them together into something that makes sense and has meaning for me.

Anne, Consultant, Toronto ON
What I feel has shifted in me since we started talking is my confidence in myself. I normally trust my decision making but will often second guess myself. Since talking/sharing with you I have started reminding myself to trust my decision making. With this I have been more steadfast when dealing with my peers. This has strengthened a lot since we have been talking. What's interesting is that he has me aware of who I am and what I am doing already, the discussions has woken a part of me that seems to have been asleep.

Brad, Non-Profit Executive, Calgary AB
Gerrit has helped me see things in a different way and opened my mind to a lot of different strategies.

Steven, Tech Entrepreneur, Calgary AB
Honestly, I would recommend that anyone in business or entrepreneurship should work with Gerrit. Our weekly calls have helped me to develop strategies to grow my business in a way that works for me. He has helped me to overcome issues and insecurities I had while starting my business.

Claire, Franchise Business Owner, Victoria BC