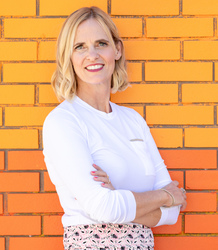 Gertrude Lyons

Chicago, Illinois
Relationship Coach, Family Coach, Life Coach
PCC
I coach individuals, couples, and parents to maximize their potential & nourishment. I bring my 30 years of personal/professional experience & education to bear for consistent positive results.
About Me
Dr. Gertrude Lyons, Lead Faculty member, Master Life Coach (PCC) and Director of Family Programs for The Wright Foundation for the Realization of Human Potential and the founder of The Rewriting the Mother Code® movement.
Dr. Lyons has spent the last 19 years empowering individuals, couples, parents and families to bring out their best selves through helping them realize meaningful, successful lives, with the aim of bringing new perspectives on personal transformation to as many people as possible. As a niche, she has made it her mission to challenge traditional notions of mothering by facilitating raw, open conversations around mothering, womanhood, and parenthood that no one else is having.
Dr. Lyons received her BBA in Finance and Accounting from St. Mary's College, Notre Dame, her MA in Psychology from Antioch University McGregor School and her EdD and MA in Transformational Leadership and Coaching at the Wright Graduate University for the Realization of Human Potential. She is also PCC certified through the International Coaching Federation.
Reviews
Gertrude doesn't have any reviews yet.