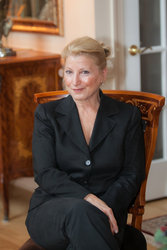 Gesomina -Gessie Maglio Far Hills, New Jersey
Life Coach, Relationship Coach, Executive Coach
Fordham University, New York City
Smart, mindful, and ready to make change!
About Me
I have a specialty in life coaching. This includes life transitions, performance, work-life balance, mentoring, and, a favorite, "say what you mean, mean what you say", good old communication skills, and of course, at the heart of it all, relationship issues. Coaching is often short term, goal focused and action oriented on your part. Your success will depend on your willingness to define, take risks, and try new approaches.
This is not psychotherapy which is more of a health care specialty and service. Yet, it is important to understand that this is still a professional relationship. Like any human endeavor, life coaching can involve feelings of discomfort and frustration that accompany the process of change.
Your life is up to you, you define your success.
In addition to being a coach, I am also a licensed therapist with training and experience in diagnosing and treating emotional and psychopathological issues. You get the benefit of my years of clinical experience in treating the human condition.
Coaching involves knowledge of human behaviors, motivations, behavioral and organizational change, and interactive techniques, and the practical goals that are obtainable, can be implemented, and maintained.

Reviews
Gesomina -Gessie doesn't have any reviews yet.