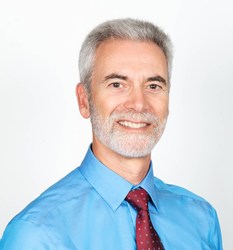 Gideon Strich

Tustin, California
Career Coach, Executive Coach, Life Coach
BS, MD
I coach physicians, nurses and other healthcare professionals and executives to prevent burnout, recapture meaning in work, achieve work-life balance and manage career changes.
About Me
Hi there. If you found my listing there's a good chance that you're a healthcare professional or executive who's looking to find professional fulfillment in your current career, make a career transition or achieve more work-life balance. In my 30 year career as a diagnostic radiologist in a busy trauma center I learned to appreciate the concerns of physicians and nurses in all specialties and I have personal experience of the stresses of our careers and how hard it is to achieve work-life balance.
Like many healthcare professionals, I experienced several episodes of burnout during my career, the last of which convinced me to transition from clinical medicine to coaching. In 2015, I formed Healthcare Coaching Associates, a consortium of independent physician and nurse coaches, dedicated to reducing suffering and increasing opportunity in the healthcare community.
I am a Clinical Professor of Radiology at UC Irvine and have lectured and given webinars on the topics of burnout prevention and recovery, mindfulness and stress reduction, emotional intelligence, and leadership development. I am author of the books "BurnoutRx for Healthcare Professionals", and "BurnoutRx The Workbook-10 Things You Can Do Today To Prevent or Recover from Burnout."
I use insight based coaching to help my clients discover and fulfill their true potential both professionally and personally. My clients find that I am warm and caring, but I'm not afraid to challenge their limitations and beliefs when necessary. I use income from paid coaching clients to support pro bono coaching for medical students and residents. Book a free 30 minute clarity call with me on my website so we can explore your goals and aspirations together.
Reviews
Gideon doesn't have any reviews yet.