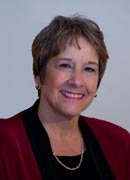 Ginny Hillenbrand

Montclair, New Jersey
Life Coach, Career Coach, Retirement Coach
BA, MA, Strategic Focus
Are you stuck? I'm a Strategic Focus Coach. The unique process I've developed - "Instant Focus" - has provided extraordinary results in helping individuals QUICKLY create solutions and get moving!
About Me
Are you living the life you've imagined? How much of what you do each day is because YOU WANT to do it? Do you sometimes feel like a human DOING instead of a human BEING?
Devote a half hour on the phone with me (at no cost to you) to find out if you can get back on track with a few hours of Coaching or may be a candidate for "Instant Focus" a unique Coaching tool that will "fast track" you forward into accomplishing your goals? "Instant Focus" is intense... exciting... and even better? It WORKS! I am so confident that the "Instant Focus" process will work with qualified candidates (and that means you are willing to do the work and are truly in need of Coaching, not Counseling) because to date, I have succeeded with every Client who has asked for my help. EVERY client. My Coaching practice is "outside the box" of traditional Coaching, extremely concentrated and works on Strategic Focus toward what you want to accomplish. In my experience, not every individual needs ongoing Coaching. I specialize in working with those who have lost their direction, who are not failures or unable to help themselves, but who have decided they want a partner to help them through this turmoil. These individuals want to jump over present hurdles quickly and get on with the business (and fun!) of life. I work with a few select clients at any one time as my participation is HUGE! I know what it takes to help you succeed and I will become your private, "Coach on Call" for three weeks to make sure you stay on track and get results. This phenomenally successful, trademarked, accelerated process is not only unheard of, but MAY be your answer. Let's find out. Determine if what you WANT... and what I can OFFER are a match, by calling me for a completely free Coaching session over the phone.
Take charge of your future and contact me NOW. Can it hurt? Could it help?
Best,
Ginny
Reviews
5 reviews (5.0)
Ginny was exactly what I needed. She showed me how to think 'out of the box.'

Betty Kennon, Broker/Owner
Ginny was spectacular. Her energy and enthusiasm are absolutely contagious. I'm a changed leader and our team is more united and focused in our vision.

Gayle M. Gruenberg, CPA
I recommend Ginny wholeheartedly. Her support is based substantially on positive feedback which contributes to the individual's receptiveness and self esteem.

Judy Reeves, Chief Operating Officer
The 'Instant Focus' process with you was amazing. We've already taken some major steps and look forward to more. Thank you!

Jean Burgdorff, Broker/Owner
Working with Ginny through 'Instant Focus' literally changed the way I perceived my situation. The techniques are astoundingly successful and the experience created a solid feeling of confidence in the things I want do.

Tim Wolff, Business Consultant