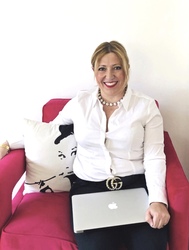 Giselle Bogs

Malvern, Pennsylvania
Career Coach
Recruiter, resume writer, and proud creator of the digital course "How to write a powerhouse resume and beat your competition".
I help mid level corporate professionals find a job/career they love. Let me help you love Mondays as you love Fridays just because you love your job!. Your dream job exists. Let me help you!
About Me
Hi, I'm Giselle, career consultant and job search strategist, and I help corporate professionals advance in their careers.
I specialize in out-of-the-box job search strategies, resume writing, Linkedin Profile optimization, and interview coaching. These are the areas I know I can deliver great results. Want to know what my clients are saying? Check my testimonials https://gisellebcareer-consulting.com/testimonials
Let me help you!
Reviews
2 reviews (5.0)
Giselle goes above and beyond for her clients. She was able to see qualities and target the right wording in my resume which made me stand out in the crowd! Giselle knows the inner workings of recruiting, resumes and getting hired. I highly recommend Gisele as a Career Coach that will help you acheive your goals. Honest, thorough and professional.

Maria Fontana
"The course is fantastic!! Specially if you have been long time without actualization in your resume. The course is clear and very easy to follow, all the information, material and tips are very useful and you can use it right away. She is an expert and you can see that in all the skills that she show us in every step of the course. Also, you can understand both side of the process not just as applicant but also like the employee perspective. Thanks Giselle for all your knowledge and carefully created this course. I highly recommend this course." Angelica Hedin

Angelica Hedin