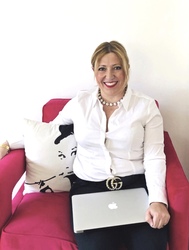 Giselle Bogs

Malvern, Pennsylvania
Career Coach
BS, Recruiter, resume writer, and proud creator of the digital course "How to write a powerhouse resume and beat your competition".
I help mid level corporate professionals find a job/career they love. Let me help you love Mondays as you love Fridays just because you love your job!. Your dream job exists. Let me help you find it!
About Me
Hi, I'm Giselle your career consultant and job search strategist.
Did you know that more than 75% of applications submitted online never make it to the recruiter's desk? If your resume is not gaining the traction you expect and you're not getting interviews, you're part of this 75%, BUT I got you covered no worries!. Most resumes don't have the right format to get past this initial screening process, (where we dive deep in the "Personal Branding" phase of my programs), so the chances of landing job interviews are very lean. Now, since I'm a recruiter, I know the "behind the scenes" of the job market and the resume's world, and this is a huge bonus for my clients since I know exactly what recruiters and hiring manager's want to see when they screen resumes.
My programs are not the canned-type. They're super targeted, tailored to your needs, fluff-free and without all the bells and whistles some programs include but you might not even need! ;-). I also want you to know that while I'm a certified career coach, I provide consulting as well, and let me explain why this is another differentiating factor. Coaching is all about empowering and asking thought-provoking questions to help clients understand and uncover skills, interests, opportunities, strengths, weaknesses, etc., by themselves. Conversely, to what most people believe, coaching does NOT involve direct teachings, advice and personal opinions. However, although I love coaching and embrace its power, in my experience people sometimes need and want advice; need someone who shares with them a personal opinion (if asked). People need solutions NOW, and I make sure I provide them with what they need. I share with my clients my opinion if they need it, my advice and guidance, as well as suggestions about the best course of action given a specific situation. I'm your helping hand during the whole process and can't wait to help you as I did with many clients. Let's chat! ( Check more testimonials on my website!! ).
Reviews
2 reviews (5.0)
Giselle goes above and beyond for her clients. She was able to see qualities and target the right wording in my resume which made me stand out in the crowd! Giselle knows the inner workings of recruiting, resumes and getting hired. I highly recommend Gisele as a Career Coach that will help you acheive your goals. Honest, thorough and professional.

Maria Fontana
"The course is fantastic!! Specially if you have been long time without actualization in your resume. The course is clear and very easy to follow, all the information, material and tips are very useful and you can use it right away. She is an expert and you can see that in all the skills that she show us in every step of the course. Also, you can understand both side of the process not just as applicant but also like the employee perspective. Thanks Giselle for all your knowledge and carefully created this course. I highly recommend this course." Angelica Hedin

Angelica Hedin