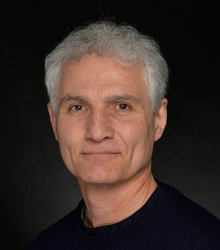 Glenn Case

Vancouver, British Columbia
Leadership Coach, Executive Coach, Team Coach
CPC, BSc (Hon)
I specialize in helping business leaders and executives strengthen their self-awareness and leadership effectiveness. I work with leaders across a wide range of industries and at all levels.
About Me
Coaching Leaders and Executives
You may be exploring this site because you're already a successful leader or executive but you want to be even better. You know that consistent success takes investment. Investment in your personal growth as much as in your business itself.
With a 15+ year background in business leadership myself, I know just how important it is to stay on your toes. Change, turbulence and uncertainty are incessant in today's business environment. And they're here to stay.
More than ever, leaders and their teams need to challenge themselves - up their "inner" and "outer" games so they are fully prepared to face the external challenges before them.
As an International Coach Federation credentialed coach with organizational coaching experience, I combine my long career and leadership experience with effective coaching process to help you do just that. I support you so that you can be at your very best for your team, your company and yourself!
Reviews
7 reviews (5.0)
Glenn has been my coach for over a year now and he's helped me immensely with my personal development over that time. He's been at my side to navigate some tricky situations and also identify areas where I need to focus on self improvement. He's always been very supportive of me and this has lead to some huge improvements both in myself and my relationships with others. I always leave our sessions feeling energised and empowered. I would highly recommend Glenn to anyone willing to invest some time on their journey of self improvement.

Jonno Horsman
"Glenn did an amazing job listening to me and helping me reflect on my thoughts and beliefs. His support came at a critical point in my life and career which allowed me to deal with a difficult workplace situation and come out smelling like a rose."

Diederik, Marketing Director, Ontario
I speak very highly of Glenn – he is a fantastic coach for me as a leader and manager of people. Glenn immediately creates a friendly, welcoming environment that puts you at your ease. He listens and asks great, thought-provoking questions – often making me think about a situation through a new lens or angle that I never would have thought of on my own. Glenn has coached me on aspects of managing managers, helping my team of 20+ navigate major change, decisions around my career path, as well as my mental game and overcoming limiting beliefs. Glenn adds tremendous value – and I always look forward to our sessions!

Emily, Director of Professional Services, Seattle WA
Glenn and I had several coaching sessions on leadership challenges. Glenn was greatly helpful in partnering with me exploring my leadership values & principles and leverage coaching approach in engaging and motivating my team members and improving team performance. Glenn was a great listener and created safe space for me to freely look inside and explore the solutions there. In these sessions, Glenn also leveraged his own leadership experiences and insights and helped me to see the different perspectives and possibilities. I would highly recommend Glenn to anyone looking for coaching to be more effective in dealing with management/leadership challenges.

Kathy Z, Senior HR Director, Shanghai
"Working with Glenn has been an amazing journey. From the very first conversation, he made me feel listened to. His presence gave me the confidence to challenge my fears and find clarity. With his support I discovered what was holding me back but also I realised that I have the power inside me to overcome those limiting beliefs. The positive impact on my life and my relations are a proof of the fantastic work we did together."

Fabio S., Spain
"Glenn has been of tremendous help and support in helping me in my career transition process, from preparation of meeting key stakeholders to developing a personal marketing plan. Most importantly, he pushed me to step out of my comfort zone to allow me to fully realize my potential. It has been a pleasure working with Glenn and I would definitely recommend him to anyone who is looking for impactful, results-based coaching."

Keng C., Recruiter, Singapore
"It was a pleasure working with Glenn, and more than that – it was effective. After I had left a previous position, he helped me figure out my next steps by listening, asking insightful and penetrating questions, and occasionally by challenging me in areas I did not realize I was stuck. He always brought a clear sense of direction to our meetings, helping me move forward and create action and momentum toward my goals. His warmth and depth of experience were a huge support and helped cut down the amount of time spent floundering and directionless. I'd recommend Glenn's coaching to others who are looking to refine their career satisfaction, or perhaps move in an entirely new direction."

Lulu C., Dietitian, Australia