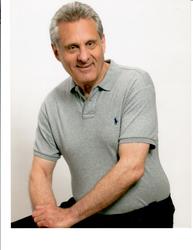 Glenn Krause

Sugar Grove, Illinois
Relationship Coach
MA, Masters Degree Counseling
Couples and/or individual adults who want to strengthen and improve their relationship/marriage. Sessions on Zoom and first session is free, after that unlimited sessions for 3 months for only $380.00
Details

Sugar Grove, Illinois 60554
312-719-0842
Send Message
Gender: Male
About Me
I will teach you tools and techniques to improve and strengthen your relationship/marriage in the areas of communication, conflict resolution, becoming more vulnerable, improving empathy toward your partner, intimacy, controlling your emotions rather than your emotions controlling you, becoming a good listener and active listener, improving unhealthy beliefs from your past, improving working as a team, procrastination, co-dependency, how to forgive, rebuilding trust, loving yourself and knowing who you are, trusting oneself, and what it takes to have an emotionally healthy relationship/marriage.
Over 20 years working with couples and/or adults. Your first session on Zoom is free. My coaching orientation is Rational Emotive Behavior Coaching, Solution Focused Coaching, and teaching tools and techniques so you will succeed. We work as a team and if you work hard you will improve.
I also wrote a book for parents of teenagers, as I was also a high school counselor for 30 years. Go on YouTube and type "Glenn Krause Author" to watch a television interview I did on the book.
Reviews
Glenn doesn't have any reviews yet.