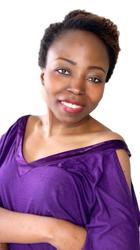 Gospel Eadweardfilia

Mesquite, Texas
Money and Finance Coach, Life Coach, Entrepreneurship Coach
Ramsey Solutions Certified Financial coach; Mental Health First Aider
Are you an overwhelmed professional female? Are you worried about money and life? I'll guide you to grow financially, professionally, and in fact, in all areas of your life. Let's start today.
Details

Mesquite, Texas 75181
USA: 1 (844) 597-3879 UK: +44 7539474279
Send Message
Visit Website
Hourly Rate: $180 to $550 US Dollars
Gender: Female
About Me
You deserve to have a stress-free life.
When you start your financial or professional journey, you often have started doing these activities:
1) Binge-watching youtube videos, reading a lot of blogs and books, and yet remaining overwhelmed and confused because there is too much conflicting information.
2) You got an extra job to pay off your debt
3) You started cutting/eliminating a lot of things- you cut off so much stuff from your life you now feel you are not enjoying life.
You still feel overwhelmed, worried, and frustrated about your life. You don't seem to be making a dent in debt; you feel stuck in a soul-draining job.
You deserve better.
Here's the thing, you need to stop worrying about your money- debt because the more you do, the more you remain in the same situation.
-Having two or 10 extra jobs- working at the weekend; networking at night
-Depriving yourself of things you enjoy because you eliminated them
-Doing a monthly budgeting
These are NOT the fastest or MOST efficient ways to grow your finances or your career.
That's why I created a program that is structured to empower you to grow your life and have a positive money mindset.
First, we determine your financial freedom date; we then clarify your goals and vision and then I help you achieve your financial freedom date even sooner.
After working with me, my clients are stress-free, confident about their financial choices. They have a clear vision of their career path.
For more than 10 years, I've inspired many people to be FIXERS of their own life. They are Focused, Inspiring to others, eXceptional in what they enjoy because they are leading Extraordinary life and Responsible people in Society.
I've reached many more with my online weekly show and published a few articles, workbooks, and planners on personal finance. I am a certified mental health first aider and Pharmacist too. I love to dance salsa and Ceroc.
Schedule your 15 minutes complimentary consultation today. Let's get started
Reviews
2 reviews (5.0)
Before I started with Gospel, I was about £10000 in debt. This was mostly credit card and store card bill. I fell ill and I could not keep up with my payment and the debt just went out of control. I was scared, angry at myself and depressed. Then I started with Gospel. She took me step by step on what I should do. I am so grateful that I did. She helped me set up my day care business and coached me on how to advertise on Facebook. She encouraged me to keep going. I started making money the business started growing. Then I enrolled in her financial growth class. I paid off more than £10000 debt in 24 months and I had £3000 saved in the bank in two years. I worked very hard and I became money wise. Through her program and coaching I was able to get out or debt and I became allergic to debt. Thank you very much Gospel for your help and support.

Mercy Etagbo
I approached Gospel for some coaching consultation before starting my practice. I wanted advice on managing the financial aspect of the business, especially on how to charge my clients. Gospel was helpful. She listened to my situation and gave me great ideas, such as developing a package deal for clients to buy into and having block payments options, which I hadn't thought of before. She was patient with me and very attentive in a non-judgemental way. I am very grateful for her support. She helped me to get over my anxious thoughts around money to help my business become more streamlined. Thank you, Gospel. Mrs Anumah - Psychotherapist - Cambridgeshire, UK

Mrs Anumah