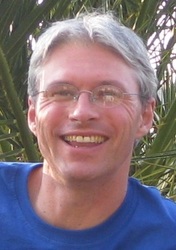 Graham Thomsen

Hamburg, Hamburg
Life Coach, Team Coach
Through Corona people are facing unprecedented challenges. If you want - less stress - more success - more fun - more ease and confidence then I look forward to helping you
About Me
Over 25 years in education, training and organisational development in England, Ireland, Namibia and Germany have fuelled my fascination and curiosity for what works for people in moving towards what they want.
My experience with the solution-focused approach - seeing (hearing and feeling) the future you want from different perspectives, keeping it simple, acknowledging what is already working well - has shown me that even seemingly intractable situations can quickly and smoothly turn for the better.
Coaching people in the US and India as well as Europe has opened my eyes to how well the virtual world can work.
Here are some client comments:
"I have found your sessions to be extremely helpful."
"I was reaching the point of thinking it was impossible, but now I'm eager to implement my first steps."
"You've helped me eight times more than I expected."
Reviews
Graham provided me with a powerful and engaging coaching experience. He not only helped me feel comfortable in disclosing my thoughts and attitudes but also made me feel as if everything I said was worthwhile. He is one of the wisest and caring listeners I have encountered. There were no few times when he helped me to connect previously small things to a bigger whole and he seems to have a rare ability to ask just the right question to create unexpected shifts in thoughts and behavior. He also possesses a keen sense of humor and sharp wit which helped to make my time with him especially enjoyable.

Joe Cannon