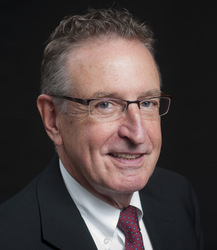 Grant Ingle PhD

Northampton, Massachusetts
Executive Coach, Leadership Coach, Team Coach
BA, MS, PhD, Organizational Psychologist
I work with people in leadership positions to increase their capacity to creatively address both the opportunities and challenges they encounter in leading and managing others.
About Me
My approach to coaching addresses a common dilemma facing many people in leadership positions: they usually know what changes they would like to make, but are less clear about how best to proceed in making them. Regular conversations with a professional coach -- usually two times a month -- can provide a confidential venue for exploring changes a person is contemplating, sharpening the steps needed to move forward, and developing a framework for being accountable for follow-through.
The benefits of this coaching approach include initial relief about having one-on-one professional support and a confidential forum for discussing needed changes, gaining new perspectives and insights about one's options, and growing self-confidence as desired changes are put in place over time.
My experience is that most leaders already have the capacity to determine the best steps to take regarding an opportunity or challenge, but for a variety of reasons are not able to fully utilize it. Working with a coach will draw out this latent capacity, generating a clear path of action while also giving leaders a more positive sense of their own competencies.
Grant Ingle, PhD is an organizational psychologist with over 30 years of experience leading organizational change efforts and serving as a management consultant and a coach to executives and others in leadership positions. He has worked as both an internal and external consultant with organizations in the private, public, and non-profit sectors. He believes that successful change requires an external perspective to inform the change process. He has hired external advisors to assist him with organizational change projects and served as an external advisor to others. He focuses on clients in New England and New York. Rates vary by sector, geography and whether an individual or a firm is seeking coaching services. A one hour initial consultation is free of charge.
Reviews
3 reviews (5.0)
"Grant provided me with a unique perspective that allowed me to constructively approach my University's Human Resources department and get the outcome that I needed." L.B, Director, Higher Education

L.B, Director, Higher Education
"I originally sought out Grant to help me to resolve a conflict with my Board Chair. With Grant's assistance I was able to realize that the Board Chair was attempting to install himself in my Executive Director position and that I needed to block his plans. This experience was so powerful that I invited Grant to make a joint presentation with me to other Executive Directors about this situation at a National Hospice Organization (NHO) conference. Our presentation was well-received and very compelling because it named a dynamic occurring for many other Executive Directors who attended our session. I continued to work with Grant as a leadership coach for nearly two more decades until I retired." K.M., Hospice Executive Director

K.M., Hospice Executive Director
"Working with Grant was a fantastic experience. He helped me find my areas of weakness and not only overcome them, but learn to use them as strengths. I was continually impressed with his ability to grasp the roots of a situation and pull out the important lessons. If I ever need assistance in my career again, he'll be the first person I call!"

L.R., IT Manager