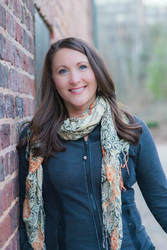 Gretchen Griffin

Federal Way, Washington
Life Coach, Spirituality Coach, Relationship Coach
Transitions cause stress. Rather that spending your energy fighting it, avoiding it, or getting stuck, harness this powerful time to transform and align your life.
About Me
Gretchen is a transformative coach and yoga teacher with a passion for working with clients who are at a crossroads in life.
She uses creative and mindful approaches that invite her client's to burn away what no longer serves them while sparking actions that create a life of joy, purpose, and alignment.
Gretchen has the strength, compassion, and experience to walk through the fire of transformation with you. Are you ready to ignite?
Reviews
Gretchen doesn't have any reviews yet.