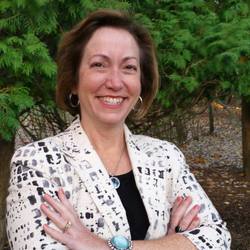 Gretchen Toolan

Somerville, New Jersey
Career Coach, Life Coach
BS, Coach training with iPEC, ELI Master Practioner
I work with people at a crossroads in their career who are frustrated trying to figure out what to do next. I help them clearly identify their vision and take action toward their dreams.
About Me
Are you feeling lost, without direction, wondering what steps to take next? Are you living the life you want to live? Perhaps your are anticipating or dreading having an empty nest. Maybe you are interested in a career change but don't know what you want to do or what skills or value you truly have to offer. You may have an empty feeling or feeling that life could be better, but you can't put your finger on what's missing.
You are at a crossroad in your life journey. You are not who you used to be and not yet who you will be. You need to learn what to let go of and what to reach toward from a position of hope and possibilities.
I am a life and career coach who has been called to bring faith and hope to those searching for more in their life journey. My mission is to be your guide on your journey to making positive, self-empowering choices. We will walk your path digging deep for the roots of your personal empowerment. We will then apply it in order to bring you back to the sense of warmth towards life and the excitement from its changes.
As a career woman, entrepreneur, and mother of 4 children, I am well versed in the challenges of juggling career needs and the activities of a family. Learning to make decisions that were best for me was the key.
Combining the skills I've learned from more than 20 years in industry with the coaching techniques acquired through the Institute of Professional Excellence in Coaching (iPEC) and the knowledge gained through my biology degree from Penn State University, I offer support as you travel the expected and unexpected changes in your life journey. Working together in a safe, confidential environment, we will identify your real wants, develop a plan to reach your goals, implement that plan and create an accountability program to assist you to do what you say you will do.
Reviews
2 reviews (5.0)
When I started working with Gretchen, I wasn't sure I needed a coach. I was certain this was going to be a fruitless exercise. We began working on my plans for my life after my retirement from my current company. They were very nebulous, with a lot of 'maybe this' or 'maybe that'. After 3 or 4 sessions, I was very surprised to find myself actively moving forward with my plans. We identified action items and worked together to make sure that I didn't commit to more than I could do in a given week. By the end of our 12 sessions, I had a concrete plan and was taking significant action to move things forward. I'm very excited for my next phase of life.

HC, Hillsborough, NJ
Gretchen has played a huge role in helping me tap into my inner strengths, to identify the underlying drivers of my behaviors and to focus my energy on 'what's next.' As a coach, she effectively uses her intuition to guide our discussions. Gretchen is an incredible listener, always seeking to understand where I'm coming from and empathize with the challenges I face. In working with Gretchen, I've learned that the answers I've been seeking lie within me, and it was through our coaching partnership that I was able to tap into those answers to move forward. Gretchen has played an intricate role in helping me define my new coaching business, helping me to lay out plans and holding me accountable to take next steps. I've benefited tremendously from my coaching relationship with Gretchen and can't thank her enough for her support, encouragement and guidance in my journey.

Helene K, Pompton Plains, NJ