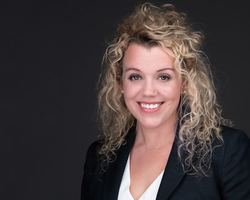 Dr Haile Michaelson ND

Kelowna, British Columbia
Life Coach, Spirituality Coach
BA, ND
I coach clients looking to heal their bodies, relationships and lifestyles via the waking up of intuition, and spiritual strength. I help my clients find freedom, health, and confidence.
About Me
Most clients come to me for help igniting their own intuition, and for guidance through life transitions, learning how to make peace with their bodies, food and all of the steps involved in working towards their goals. I have a specialized focus on freedom from disordered eating, ending yoyo dieting, binge & purge cycles, and any self sabotage aspects that take place around food and body. I also mentor others in intuitive coaching, mind body medicine.
As a licensed naturopathic doctor, and mind body coach I bring tools from these areas to work on each client, and help uncover the information they need to move forward, & heal.
Sessions with me involve working with a range of tools and modalities with a focus on bringing forward the answers to any questions and then going deeper into the real 'waking up' of our body's wisdom, our mind's patterns and plasticity, our connectivity to a greater whole & the importance of the earth, food and health to the entire journey. I work with clients internationally via phone, video and email.
Reviews
Dr Haile doesn't have any reviews yet.