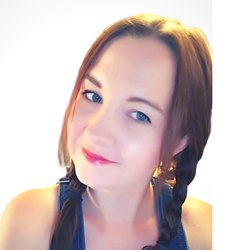 Haily Kortekaas

Ottawa, Ontario
Career Coach, Spirituality Coach, Life Coach
Masters in Accounting
I coach young women feeling stuck in their career and held back by money. I help them gain clarity on their purpose and uncover their most aligned path filled with excitement and passion.
About Me
I coach young women wanting to make BIG changes in their life, whether that be going back to school, quitting a job or leaving a relationship, but feeling afraid and unsure of what path is best to take. If you're feeling unhappy, lost or uncertain what your next step should be - you're not alone!
During our time together I help my clients:
> Gain clarity on what freedom means to them
> Uncover the path that lights them up and feelings exciting
> Create a concrete plan that really works
> Learn strategies to manage financial stress and gain confidence
I am a Certified Quantum Success Coach and will soon complete the Awakerner Certification. I want my client to realize that money is not your obstacle, when you're taking aligned action amazing things happen!!
Reviews
4 reviews (1 verified) (5.0)
Working with Haily has been such a great experience. You can feel that she really cares about you from the first call. She was able to give me clarity on the necessary steps to take to get to my goal, which was to bring my business to life. I really enjoyed working with her and I wouldnt be where I am today if it wasnt for her coaching. I highly recommend her.

Christina S.
Before coaching with Haily I found budgeting to be stressful and time consuming. Together we created a budget that I can follow and I have a plan for my finances moving forward.

Michelle, Registered Nurse, Toronto
Before coaching with Haily, I felt budgeting and finances were overwhelming and stressful. I was stuck seeing the debt and the bills and wondering if I was ever going to pay them off. Haily provided tools, both with budgeting and with the stress, that have made the process much easier. I have a simplified plan and feel more capable of managing my money. I realized I can be intentional about budgeting, which lessens the stress of money!

Tina, Teacher, Wisconsin
When it came to budgeting, I was frustrated and upset with my financial situation. I was in debt and didn't know where all my money was going at the end of the month. The life coaching strategies she taught me help a lot, even in other areas of my life. It felt good to have someone in my corner that helped me realize that paying off the debt was achievable and I was doing better than I thought!

Jade, Retail Manager, Ontario