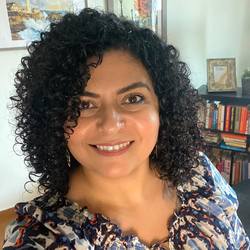 Dr Hanan El Basha

Doha, Doha
Business Coach, Health and Fitness Coach
Doctorate of Business Administration (DBA), ASMEC, INHC
I am a Business and Mindset Coach supporting women find themselves (once again), shift their mindset to unlock and execute on their inner power, and (potentially) find their entrepreneurial spirit.
About Me
Whether you're starting from scratch or need to identify and unblock problem areas, as an Integrative Business and Wellness Mentor, I'll help guide you towards achieving a thriving business and life.
Nine years ago, I had our son and I walked out of corporate life not knowing that four months later, I will embark on my own entrepreneurial journey. Four businesses, one of which I considered my second baby after having handled it from inception, to realization, and then operations, and approximately 6 years later I walked out of that life too to focus on completing the requirements for my doctoral degree.
After earning my degree, I realized that I was not well. That led me on to my next chapter - my healing. Studying to become a Certified Integrative Health Coach. As I was immersed in healing, learning, reading, and connecting with the universe, I opened up my heart and found my true calling: To support, enlighten, and empower women claim their entrepreneurial spirits and manifest their ventures with balanced and thriving lives, minds, and bodies.
When you work with me you'll have access to my 20+ years of experience and qualifications. I've worked with 2-person start-ups to 500-employee organizations, and co-founded several businesses. I am a holder of a doctorate and masters degrees in business, as well as being a certified small and medium sized business consultant, and I am an Integrative Nutrition Health Coach.
To your success.
Reviews
Dr Hanan doesn't have any reviews yet.