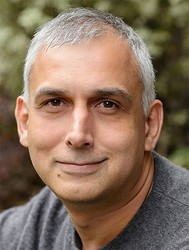 Hannes Kunz

Zurich, Canton of Zurich
Career Coach, Entrepreneurship Coach, Executive Coach
PhD, Six Sigma Black Belt
My key focus is on career and management coaching, unleashing the potential of my clients both in corporate and in startup environments. I am in Europe but very versed in working with North America.
About Me
As a seasoned professional who has worked in top executive and consulting positions in various industries and geographies, and has held CEO/COO/CTO roles in startups, I can bring many insights from "the real world" to my coaching. I have been coach professionals for the past 15 years, helping to unleash their full potential, to break barriers, to solve conflicts and problems in their professional careers, or in their business. One priority has always been on helping "outsiders" like women or minorities navigating a world that was not waiting for them.
While I see myself as a career coach, I always operate in a holistic way, including aspects of my coachee's personal life that affect her or his ability to live happily.
Career start: Having worked in senior executive roles plus 4 years in executive search, I have first-hand experience that helps with some of the key questions here: What job and role are right for you? What are the best first steps? How do you successfully land that first job? How to adapt to a new job environment? How to advance successfully?
Management support: If you are in a management or executive role, my experience can help you find the right answers for your pressing questions, no matter if you are in a critical situation or if you just wish to be more successful, more efficient, or strive for a better work-life balance.
Career change: Changing from one field to another is always a challenge, you need the courage for that big step, and you need to make the right moves to credibly and successfully enter into a different field. With my first-hand experience, I can better understand your situation, and help you come up with the right plan.
Startup: Having founded, accompanied, and coached numerous startup companies gives me the experience to help you find your way into becoming an entrepreneur, or growing a small business, or finding investors.
Reviews
Hannes is a competent, patient and willing coach. He helped me by giving me the tools to make a good choice about my career and profession, and also by giving me a third-person perspective on my present situation. I can only recommend him as a coach and I wish him all the best.

Jeremy