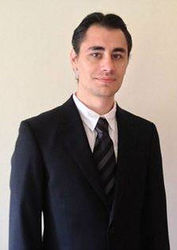 Hanz Human

Tacloban City, Eastern Visayas
Executive Coach, Money and Finance Coach, Spirituality Coach
(C.Ht.)(C.P.H)
I coach executives and high profile people to help them build their confidence and motivation.So that they discover the skills and abilities to have a balance in life and live the results they expect
About Me
I specialize and coach executives and high-profile people to be more confident and motivated so that they can operate at their full potential. You will be able to manage your time better and have a healthy balance between your business and personal life. You will also have the needed skills and abilities to succeed in your goals as you are confident and motivated to live the results you expect.
Would you be willing to live the life that you expect and achieve the success that you know you deserve?
Feel free to visit my website for more information about my services and free consultation and to book a session. I provide custom rates that will suit your budget.
Reviews
I contacted Mr. Human and he was very professional and accommodating to me. After our session, he provided helpful resources and exercises for me to do that helped me to find my true passion in life. I can really recommend him to anyone that needs help with finding their true passion and reaching their goals.

Marco Simpson