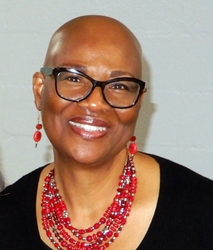 Harriet Harris

Lithonia, Georgia
Career Coach, Health and Fitness Coach, Life Coach
Licensed Practical Nurse (LPN), Certified Life & Career/Vocational Coach
Those stressed by: Chronic health issues, to improve health outcomes Single parents needing help finding balance with co-parenting Career/job challenges, especially those in supervisory positions
About Me
Before becoming a Certified Life Coach, I have been a nurse for 41 years, having worked in almost every genre of nursing, and with vast numbers of different people. Also, as an entrepreneur, I developed and ran my own Home Health Agency for 20 years. Hiring, training and supervising staff, many of them continuing to work with me for multiple years, until I retired in 2018. And having been a single parent for multiple years, I learned the art of navigating the delicate balance of co-parenting. The necessity for both parents to work together to put the needs of their children paramount in their relationship.
One thing I know for sure is that we all need empathy, support and a listening ear from those who are willing to reach out to their fellow human beings. This is why I became a Coach, I have a strong sense of compassion, empathy, tolerance and enjoy working with all kinds of people! My life has been richly blessed by being able to listen, learn and help others!
Though retired from nursing, I continue to dedicate my life to helping others. Those seeking help with exploring new career paths, being a good employee or managing employees. Those seeking health education & encouragement toward self-advocacy for better physical & mental health outcomes. I believe with positive motivation; we are capable of making better choices which improve our overall health and wellbeing. We can learn to prevent and/or manage chronic health conditions such as diabetes, hypertension, heart disease, depression, chronic stress, addiction & substance disorders.
Coaching, to me is a joyful pursuit toward assisting people to overcome self-limiting obstacles and improve their lives!
Reviews
3 reviews (4.67)
Very friendly, likeable and wants to help.

Lawrence
My experience with Harriet Harris was great and so much help. The information she gave me was very useful. Very respectful and very open on different opinions. She gave me courage to move forward with my goal in life.

Journi Maxey
My experience with Mrs. Harriet has been pleasant! While coaching me, she listens very well and gives great advice to gear me in a positive direction. I would highly recommend her to others. Shes attentive, full of wisdom, and extremely helpful! This is certainly a passion of hers which is to be helpful to others. I am truly appreciative for her services.

Kellé Glover