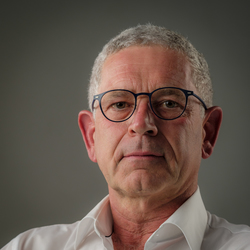 Harry Schmitz

Johannesburg, Gauteng
Executive Coach, Business Coach, Entrepreneurship Coach
GIBS Professional Business Coaching Programme
As an executive or a business owner, is there never enough time in the day? Feel alone? As someone who has been there, I will assist you and your team gain new perspectives on life and the business.
About Me
As a business coach, it makes sense to do my coaching online.
After more than 35 successful and exciting years in business, the time has come for me to give back.
I was fortunate to be trusted with executive responsibilities at a young age and have worked as an executive director or in an entrepreneurial role for almost 25 years. I have extensive experience in organisations of all sizes, from start-ups to large multinational groups. I am experienced in a variety of different company and national cultures, as well as most business functions.
In my last executive role, I had to undertake the integration of a formerly owner-run business into a multinational corporation. With the assistance of outside coaches, I was able to build a strong, highly motivated management team and to effect a fundamental change in the business culture.
During this time, I have learnt to work through other people. I have discovered that the best and most sustainable results are achieved by growing and empowering individuals. We consistently set high goals and delivered on them.
This amazing experience has convinced me of the exceptional and positive power of coaching. It has made me very passionate about assisting others in improving their business or their careers, and where necessary to improve their work-life balance. For me the most gratifying experience is the moment when a client has a fundamental new insight as the result of a disciplined, focussed and well executed coaching process.
I hold a Master's Degree in Engineering from the TU Munich and a MBA from INSEAD in France, one of the world's top business schools. Given my international background I speak a number of languages and have a great appreciation of the importance of cultural backgrounds.
I completed my coaching training with the highly regarded GIBS and my ICF accreditation is in process. I am gratified by the success that I have already achieved in my coaching practice, some of which you will find in the referrals
Reviews
4 reviews (5.0)
I was fortunate to be referred to Harry exactly at the time that I was at a cross-roads in my career. In a series of sessions we organised my thoughts, managed my priorities and set a plan in motion that had me in a new job and much happier within a few months.

Claira Cain
Harry has a great coaching skills. Notably, I always felt in charge of choosing the topic of discussion, and able to control the depth of every conversation. However, Harry always held me to account, ensuring every session was a courageous conversations that expanded my awareness, and maximised the understanding of my own accountabilities. Particularly powerful around awareness building, but also very collaborative in approach. Highly recommended!

Mark M., Professional Coach and Business Consultant
Before coaching with Harry I was very scattered and hooked on several bad habits. This led to destructive behavior and diminishing relationships which obviously affected self-employment income and the harmony at home. Harry was able to see past the surface of what I was saying and reflect back his awareness from what I was saying. Harry was able to facilitate growth in my awareness that ultimately inspired me to take different actions which produce different results. I realize his coaching was extreme valuable when my wife and I were in a better place than we have been in the past 14 years, my self-employment income was increasing, and my relationships with my business partners became stronger than ever. Now there is a light at the end of the tunnel where in the past there is only clouds. The future looks very prosperous and joyful. Now look forward to waking up every day and working and look forward to my wife coming home and growing our family. Thank you for your excellent coaching Harry!

Mat Riley (Detroit, MI, USA) Solar Developer
My experience with Harry Schmitz was an incredible eye opener! I've been managing an engineering business with complimented platforms for over 10 years and always in search of improvement opportunity. Harry truly helped me to navigate and tailor my vision with his very professional approach and shed some light on questions I've been struggling with for many years. It is great to have a coach that holds you accountable and allows you to discover the greater you in your uniqueness. Thank you so much Harry, you helped me to focus on what truly matters in our line of business. Looking forward to more positive sessions in the future. With much appreciation, Lionel Louw (Business Owner)

Lionel Louw