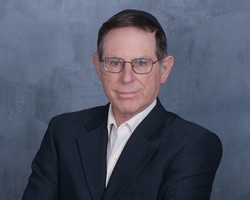 HARVEY PACHT

Englewood, Colorado
Relationship Coach, Family Coach, Spirituality Coach
MA, Licensed Marriage & Family Therapist [LMFT}
I coach Couples whose Marriage/Relationship turned painful. They desire to have things "good" again but don't know how to get back there. I create a pathway to closeness, love & fulfillment once again
About Me
Harvey Pacht, LMFT [Licensed Marriage & Family Therapist] & Certified Life Coach
Feb 2007 - Present ·
My initial training was in Family Systems work. I am also trained as a Certified Life Coach through the Tony Robbins-Cloe Madanes Center for Strategic Intervention. This provides a model for Strategic Interventions that enable a client to access the resources within to create positive change for a life of not just success, but a life of fulfillment.
My training also includes 6 years as a Program Leader with Landmark Worldwide and 5 years of private coaching and studies with Master Coach Larry Grayson [14 years as a Program Leader with Landmark]. This entailed an enormous amount of coaching training & experience.
My focus is to take Couples who are in trouble and turn them around in a relatively short time. I uncover the patterns of interaction that have been driving them apart - resulting in loneliness, frustration, resentment and anger. We then create a new pattern of interaction so that the very same conflicts that pushed them apart now end up drawing them together; creating connection, understanding and trust. People come away having the experience of actually being understood by each other!!
Reviews
3 reviews (5.0)
Harvey is excellent - he listens attentively, analyses in a sharp manner and advises thoughtfully. He doesn't give you answers because you realise from working with him that life isnt an exam that you can pass. He made me think about things (myself, other people) in ways I previously hadn't, and I now approach all relationships (friends, family, significant other) in a different and better way. His manner is great - he takes the time to explain new things in a way that means you can absorb and utilise them yourself, as he wants you to be equipped to deal with life's challenges. I couldn't recommend him highly enough.

Will R
Harvey was an excellent therapist for me and my now wife. He helped us learn how to communicate and speak the same language. I use his teachings every day

Zachary Hart
Harvey is empathetic and understanding, and offers grounded advice and conversations that addressed many facets of what we (a couple) went to him for. I appreciated his ability to really grasp our issues and concerns, and address them with care and most importantly, actionable advice. He was always focused on our goals as a couple, which was important in keeping us from getting sidetracked or lost in the minutiae. Our time with him was well spent and I'm grateful for his guidance and coaching through very tough times.

CT