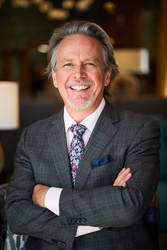 HB Pasley

Denver, Colorado
Business Coach
Growth Advocate℠, Certified Exit Planning Advisor
If you are in financial services, then you must overcome weak messaging, hiccups in client care, and leadership blind spots to succeed!
About Me
WHO I SERVE
I support business leaders who are obsessed with helping people. All of my clients design success for others, and they all build trust in order to deliver their real value magic!
WHAT WE ACCOMPLISH TOGETHER
They tell me I bring order to the chaos that comes with all business leadership.
As a business leader who is committed to helping others you have some very unique challenges that we can work on together:
* Focusing your most important message so people aren't confused about what really makes you amazing.
* Identifying your ideal clients, donors, or investors so you can attract them, and keep them happy for a long time.
* Leading your team with confidence. Listen, this is hard for everyone, and especially for people like you with high subject matter expertise (who told us we would have to deal so much with people?)
*Balancing your personal and professional life and prioritizing the people who matter most.
 
I guess you could try and get help from a book? ALTERNATIVE: I propose you find an advisor who understands you and can help you conquer your challenges in real-time.
 
WHY ME?
I'm H.B. Pasley. I have been a coach, a creative, and a communicator for almost four decades. It is true that in my publishing career I produced over 7 million streams on Spotify (Read my long bio on my website, if you dare), but my real claim to fame is that I have failed at more leadership ventures than most will ever attempt ... and I took a lot of notes. I have learned the stuff of leadership in the school of hard knocks. I have learned a lot about building trust in order to deliver value, and I have customized a success framework (a practical "how to" business model) just for you.
MY PROCESS
I do not offer hourly services. I offer month-to-month subscriptions or annual reservations. This creates the personal connection you need with someone who is on your growth-team!
Could I hear your story? In our first meeting we could brainstorm the next steps ...
Reviews
3 reviews (5.0)
I started working with HB Pasley in Janurary 2021 with the goal of launching my business in June of 2022. We set 10 very concrete goals that would allow me to break the daunting process down into manageble steps. It worked so well that I actually spead the process up and launced in September of 2021. By December of 2021 I was already making sales and usung the techniques he taught me to develop client relationship that have me well on my way to turining a profit in my first year. I am continuing my work with HB in my second hear as he helps me determine my goals for my business and make sure I stay on track.

Amelia Wiren
My experience with H.B. was excellent. I am learning to see my business through my clients' eyes and therefore better understand how we can meet their needs. Understanding our clients' needs helps us to better serve them and learn from our own strengths and weaknesses. We have also gained more confidence in clearly identifying our mission and our values. All of this together makes decision making so much easier!

Darsey Nicklasson
H.B. coaches with the most incredible awareness in his roles of both encourager + growth advocate - that very intentional balance of affirming the positives, while - with great passion and wisdom - not being afraid to challenge next level thinking and action. Our sessions were inspirational, practical, timely, and kept our organization moving forward in clarity, innovation, and growth in the midst of a global pandemic. We're profoundly grateful.

Whitney Daugherty